ACC's consensus on Management of Bleeding in Patients on Oral Anticoagulants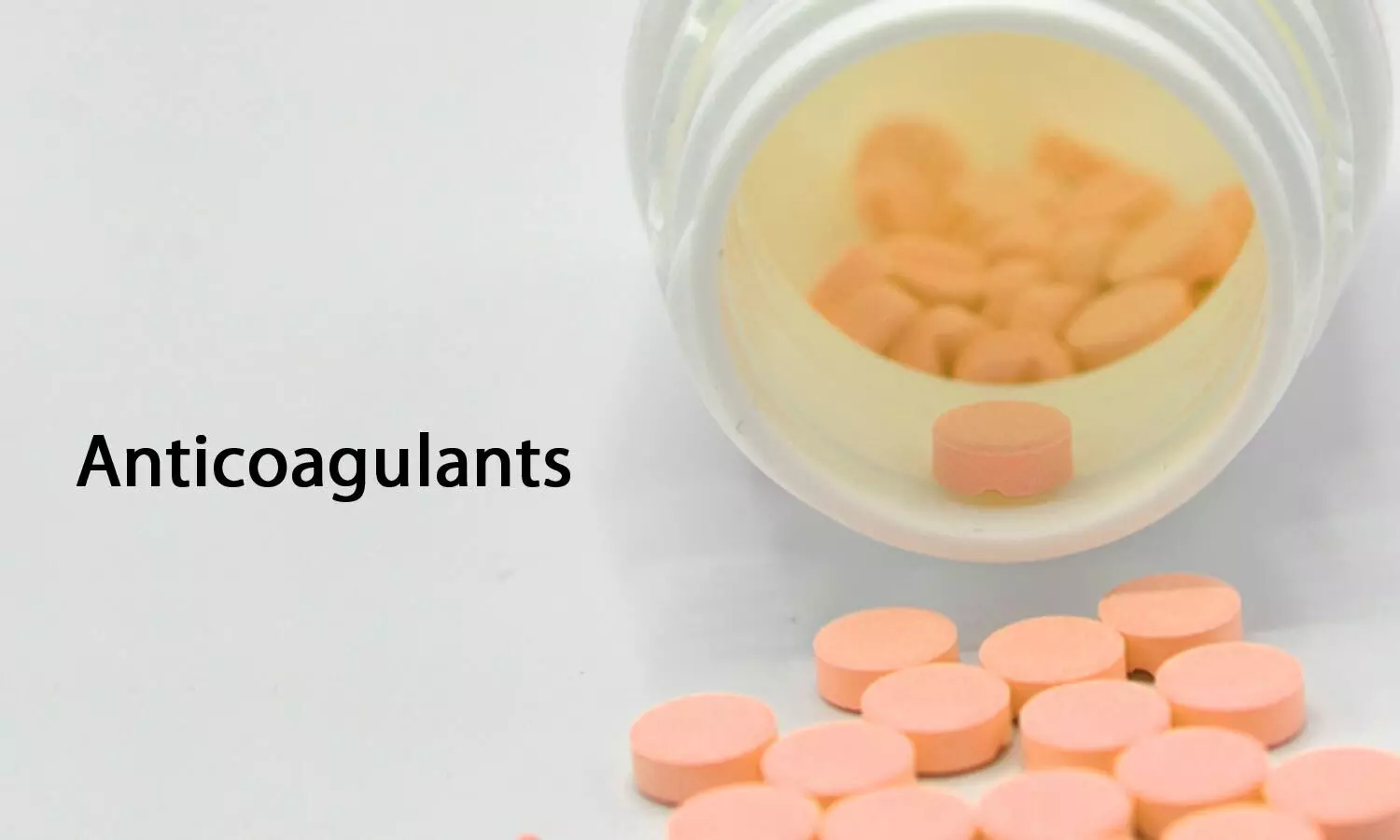 The American College of Cardiology (ACC) has released new Expert Consensus Decision Pathway on Management of Bleeding in Patients on Oral Anticoagulants. The new consensus document has been published in Journal of the American College of Cardiology (JACC).
Expert consensus decision pathways (ECDPs) represent a key component of solution sets are not intended to provide a single correct answer; rather, they encourage clinicians to ask questions and consider important factors as they define a treatment plan for their patients. ECDPs also seek to provide unified articulation of clinical practice guidelines, appropriate use criteria, and other related ACC clinical policy.
Key takeaways are
Bleeds that compromise the organ's function such as intracranial hemorrhage (ICH) and other central nervous system bleeds (e.g., intraocular, spinal) are considered to be critical site bleeds. Thoracic, airway, pericardial, intra-abdominal, retroperitoneal, intra-articular, and intramuscular bleeds are considered critical as they may cause severe disability and necessitate surgical procedures for hemostasis.
A Bleeding events causing a hemoglobin drop ≥2 g/dL or requiring transfusion of ≥2 units of RBCs have been associated with a significantly increased mortality risk .Patients who do not meet criteria for a major bleed are classified as experiencing a nonmajor bleeding event for this ECDP.
Any bleed that requires hospitalization, surgical procedure, or transfusion likely requires interruption of the anticoagulant along with appropriate measures to control the source of bleeding.
In case quantitative tests of anticoagulant effect (e.g., dilute thrombin time for dabigatran, anti-factor Xa for factor Xa inhibitors) are not available, a qualitative test can be used to exclude clinically relevant drug levels.
In patients who are on dabigatran, a normal thrombin time or activated partial thromboplastin time usually excludes clinically relevant levels if sensitive reagents are used. Anti-factor Xa levels (either general or drug-specific) can be used to exclude clinically relevant levels for factor Xa inhibitors.
For patients with major bleeding or bleeding that requires intervention, use of vitamin K should be used to help reverse vitamin K antagonist (VKA). Antiplatelet therapy can also be stopped.
Andexanet alfa is the only treatment approved by the FDA for apixaban- and rivaroxaban-associated major bleeding. Several other groups have also published guidance statements in accordance to FDA approval of andexanet alfa within this consideration
Reversal agents should not be used for most patients with a nonmajor bleeding event.Use of an anticoagulant "reversal" or hemostatic agent should be considered for life-threatening bleeding or major bleeding that does not resolve with initial management.
For patients taking warfarin or other VKA, use of a four-factor prothrombin complex concentrate (4f-PCC) is advised for reversal. Fresh frozen plasma can be used if a 4f-PCC is not available.
Patients who are on dabigatran, idarucizumab 5 mg IV should be used for reversal. PCC or activated PCC can be used if idarucizumab is not available.
In patients taking factor Xa inhibitors, use of andexanet alpha is recommended for reversal. PCC can be used if andexanet alpha is not available.
Once bleeding is controlled, patients should be assessed for restarting their anticoagulant. If the patient is at low thromboembolic risk (e.g., atrial fibrillation with CHA2DS2-VASc score <2-3, provoked venous thromboembolism >3 months prior), then discontinuing anticoagulation is recommended. If bleeding occurred in a critical organ or the source has not been identified, then a delayed restart of anticoagulation is recommended. All other patients should likely restart their anticoagulation as soon as it is medically safe to do so.
Although rare, ICH is the most feared complication of anticoagulation therapy. Approximately 20% of cases of spontaneous ICH are related to anticoagulation, with 30-day mortality rates approaching 50% .
Accordingly, a cautious, individualized approach to restarting OAC after ICH is warranted. Factors associated with a higher risk of recurrence include the mechanism of ICH (i.e., spontaneous versus traumatic), lobar location of the initial bleed (suggesting amyloid angiopathy), the presence and number of microbleeds on magnetic resonance imaging, and ongoing anticoagulation.
The primary objective of this ECDP is to provide a clinically applicable, easily referenced, conceptual framework to support clinical decision making while caring for patients with bleeding complications during OAC therapy. As more evidence is generated from ongoing research and clinical practice, further refinement to this ECDP will be needed.
For further information log on to:
Source : Journal of the American College of Cardiology