3D ECG may help detect Paroxysmal Atrial Fibrillation, finds study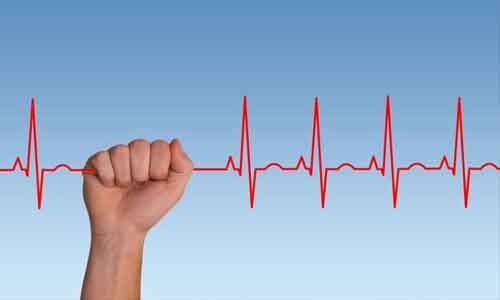 Atrial fibrillation is the most frequent arrhythmia in both equine and human athletes. Currently, this condition is diagnosed via ECG monitoring which lacks sensitivity in about half of cases when it presents in paroxysmal form.

Researchers have found in a new study that 3D ECG testing can potentially be used as a metric of an automated method for screening of paroxysmal atrial fibrillation.
Paroxysmal Atrial Fibrillation are episodes of AFib that occur occasionally and usually stop spontaneously. Episodes can last a few seconds, hours or a few days before stopping and returning to normal sinus rhythm, which is the heart's normal rhythm.
The American Heart Association and American College of Cardiology has classified Paroxysmal atrial fibrillation. as intermittent in nature, terminating spontaneously or within 7 days of treatment.
In order to improve the standardized output and thus the diagnostic value of the ECG, both in clinical practice as well as to increase the positive predictive value of artificial intelligence algorithms, the ECG electrode positions needs to be known and used in deriving the standard and correct ECG output. For the localization of the electrodes on the chest a 3D camera can be used . The use of such a camera has proven importance for the localization of cardiac arrhythmias.
In this study, researchers investigated whether the arrhythmogenic substrate—the preexisting condition that causes arrhythmia—present between the episodes of paroxysmal atrial fibrillation (PAF) can be detected using restitution analysis of normal sinus-rhythm electrocardiograms (ECG). In this case, ECG readings were taken during routine clinical work in horses with paroxysmal atrial fibrillation (PAF).
The findings of the study have been published in journal Function.
The data compiled in this research article suggest horses and humans have similar heart rate ranges. The study also points out the potential of a simple machine learning algorithm that allows for diagnostic markers, which are more difficult to quantify using conventional techniques.
The researchers concluded that three-dimensional ECG restitution analysis can potentially be used as a metric of an automated method for screening of paroxysmal atrial fibrillation (PAF).

Read the full article, "ECG restitution analysis and machine learning to detect paroxysmal atrial fibrillation: insight from the equine athlete as a model for human athletes," published ahead of print in Function.
Source : journal Function