Artificial Intelligence- Enabled ECG may help Detect Aortic Stenosis, Finds Study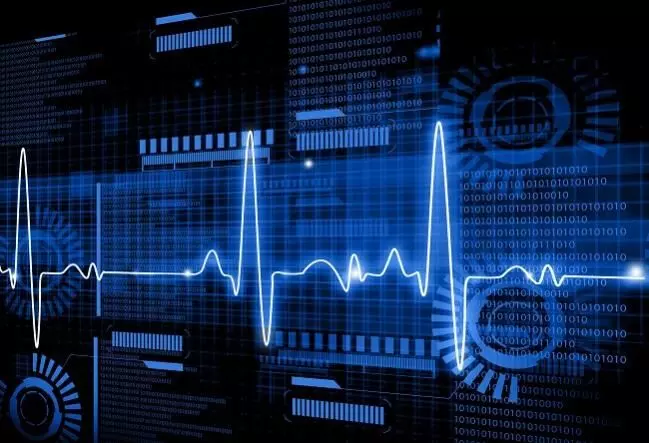 Aortic stenosis (AS) can be diagnosed during physical examination. However, as the murmur is subtle, it is common for this to be missed in symptomatic patients, who are then sent home without follow-up. In a recent study, researchers have developed an artificial intelligence-enabled electrocardiogram (AI-ECG) that can effectively detect AS. The research has been published in the European Heart Journal on 22 March 2021.

Early detection of aortic stenosis (AS) is becoming increasingly important with a better outcome after aortic valve replacement in asymptomatic severe AS patients and a poor outcome in moderate AS. Therefore, researchers of the Mayo Clinic, USA, developed an AI-ECG using a convolutional neural network to identify patients with moderate to severe AS.
It was a retrospective study in which researchers identified 258 607 adults [mean age 63 ± 16.3 years; women 122 790 (48%)] with echocardiography and an ECG performed within 180 days using the Mayo Clinic Unified Data Platform (UDP). The researchers tested the use of an AI-ECG to help identify patients with moderate to severe aortic stenosis (AS). Using echocardiography data, the researchers identified moderate to severe AS in 9723 (3.7%) patients. They performed Artificial intelligence training in 129 788 (50%), validation in 25 893 (10%), and testing in 102 926 (40%) in randomly selected subjects.
Key findings of the study were:
In the test group, the researchers found AI-ECG labelled 3833 (3.7%) patients as positive with the area under the curve (AUC) of 0.85.
They found that the sensitivity, specificity, and accuracy of AI-ECG were 78%, 74%, and 74%.
They noted that the sensitivity increased and the specificity decreased as age increased.
They also noted that women had lower sensitivity but higher specificity compared with men at any age groups.
They observed an increase in the model performance when age and sex were added to the model (AUC 0.87), which further increased to 0.90 in patients without hypertension.
They reported that patients with false-positive AI-ECGs had twice the risk for developing moderate or severe AS in 15 years compared with true negative AI-ECGs (hazard ratio 2.18).
The authors concluded, "An AI-ECG can identify patients with moderate or severe AS and may serve as a powerful screening tool for AS in the community."
For further information:
Article Source :
European Heart Journal