Concomitant tricuspid valve repair improves outcomes of post-mitral valve replacement: NEJM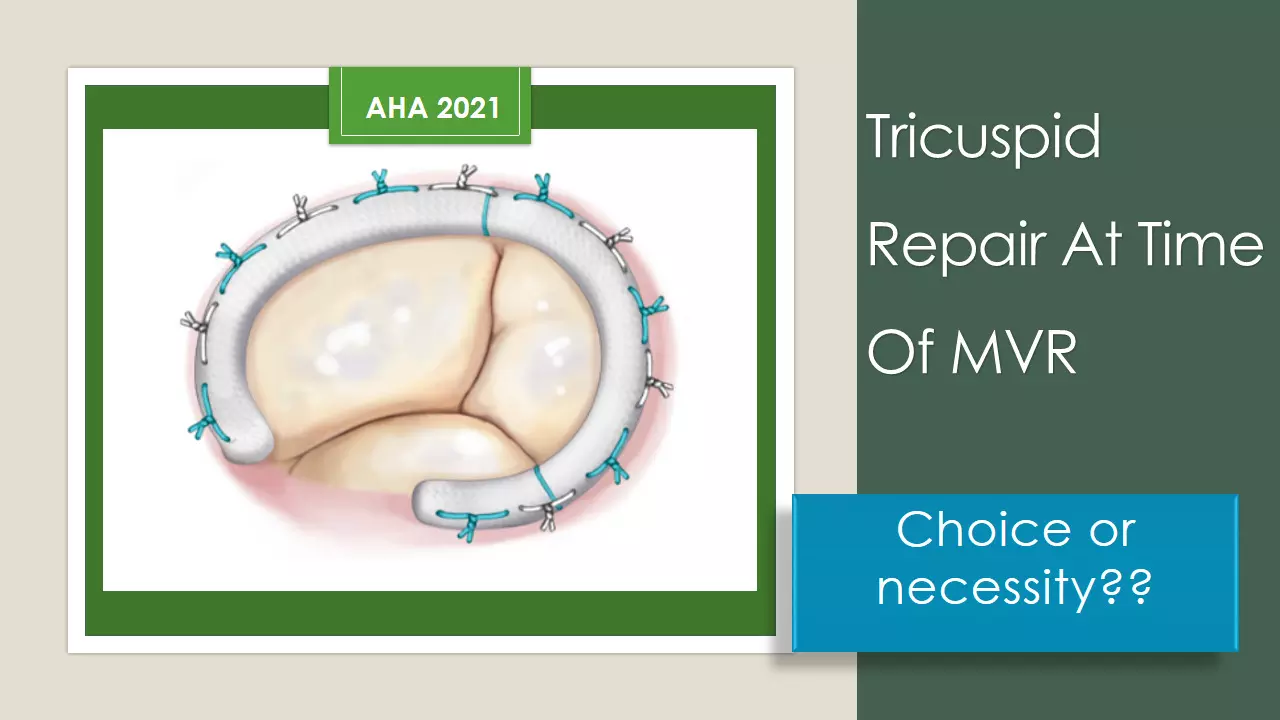 Tricuspid regurgitation is common in patients with severe degenerative mitral regurgitation. However, the evidence base is insufficient to inform a decision about whether to perform tricuspid-valve repair during mitral-valve surgery. In this year's meeting of AHA, Gammie et al have shown that patients undergoing concomitant tricuspid annuloplasty (TA) with mitral valve replacement (MVR) have a lower incidence of a primary-end-point event than those who underwent mitral-valve surgery alone at 2 years.

The findings were simultaneously published in NEJM.
The tricuspid valve can easily be repaired during mitral-valve surgery, and consensus guidelines recommend concomitant repair of mild or moderate tricuspid regurgitation with annular dilatation of 4.0 cm or more.
However, controversy surrounds the most effective strategy, which contributes to wide variation in practice: concomitant tricuspid repair rates at cardiac surgery programs in the United States range from under 5% to more than 75%.
In this multicenter trial, Gammie et al randomly assigned 401 patients with moderate tricuspid regurgitation or annular dilatation who were undergoing mitral-valve surgery to undergo either mitral surgery alone or mitral surgery plus tricuspid annuloplasty (TA).
The primary end point — a composite of reoperation for tricuspid regurgitation, progression of tricuspid regurgitation by two grades from baseline or the presence of severe tricuspid regurgitation, or death — occurred less frequently in the surgery-plus-TA group than in the surgery-alone group.
This difference was driven by progression to severe tricuspid regurgitation, which occurred less often in patients who underwent TA (0.6% vs. 5.6%). However, more permanent pacemakers were implanted after TA (14.1% vs. 2.5%).
"Essentially, concomitant TA during mitral surgery in 20 patients prevented severe tricuspid regurgitation in about 1 patient, at the price of permanent pacemaker implantation in approximately 2 patients over 2 years", note Chikwe et al in an accompanying editorial.
Patients who were undergoing mitral-valve surgery alone were more likely to have moderate or severe tricuspid regurgitation at 2 years (25.1%) than those who also received TA (3.4%).
Mitral-valve surgery plus TA was associated with a length of stay during the index hospitalization that was 2 days longer than the length of stay with surgery alone. The addition of TA increased cardiopulmonary bypass time by 34 minutes on average. However, this difference was not associated with a higher risk of perioperative death.
The inclusion of TA at the time of mitral-valve surgery thus resulted in a lower risk of a primary-end-point event at 2 years than surgery alone at the cost of a higher risk of permanent pacemaker implantation. Follow-up through 5 years to assess net clinical benefit is ongoing.
Source: NEJM
1. DOI: 10.1056/NEJMoa2115961
2. DOI: 10.1056/NEJMe2116776