Excess Belly Fat May Predict Atrial Fibrillation, Finds Study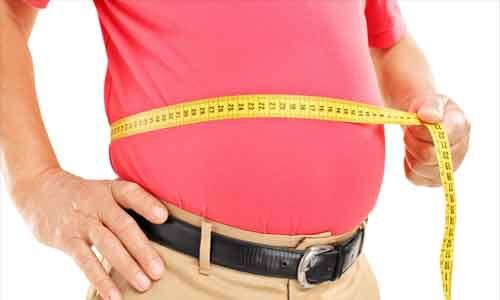 Atrial fibrillation (AF) is the most frequent sustained cardiac arrhythmia in clinical practice and, its prevalence is increasing. In a recent study, researchers have reported an association between obesity and atrial fibrillation. They noted that elevated BMI and waist circumference increase the risk of AF. The research has been published in the Journal of the American Heart Association on April 20, 2021.

Body mass index (BMI) has mainly been used to assess the relationship between adiposity measures and AF. Waist circumference (WC), a measure of abdominal or central adiposity, has received less attention than BMI yet may provide additional information on the risk of AF. Further, the associations between adiposity and atrial fibrillation (AF) might differ between sexes. Therefore, Dr Michiel H. F. Poorthuis and his team conducted a study to determine whether either BMI or WC alone or in combination better estimated the risk of AF risk in men and women.
It was a cross‐sectional study consisted of self‐referred and self‐funded individuals who attended a commercial vascular screening clinic between 2008 and 2013 in the United States and the United Kingdom. The researchers evaluated 2.1 million adult's health questionnaires and physical examination along with cardiovascular investigations, including an ECG. They used multivariable logistic regression and determined joint associations of BMI and WC and the risk of AF in men and women by comparing likelihood ratio χ2 statistics.
Key findings of the study were:
Among 2.1 million participants, the researchers observed AF in 12 067 (0.6%)participants.
Upon multivariable logistic regression, they found a positive association between BMI per 5 kg/m2 increment and
They observed AF with an odds ratio of 1.65 for men and 1.36 for women among those with a BMI above 20 kg/m2.
They also found a positive association between AF and WC per 10 cm increment, with an odds ratio of 1.47 for men and 1.37 for women.
Upon chi-square test ( χ2 ) for men, they noted that the waist circumference had stronger improvement of likelihood-ratio than BMI (30% vs 23%), but the reverse was true for women (12% vs 23%).

The authors concluded, "We found a positive association between BMI (above 20 kg/m2) and AF and between WC and AF in both men and women. BMI seems a more informative measure about risk of AF in women and WC seems more informative in men."
For further information:
Article Source :
Journal of the American Heart Association