Marijuana use tied to higher risk of bleeding, VV accidents after PCI: JACC Study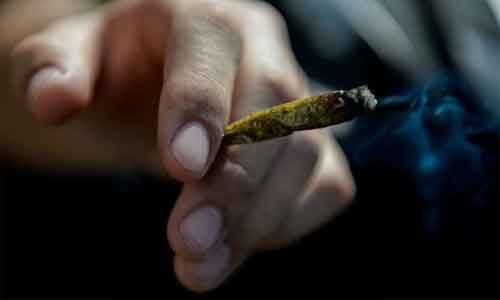 USA: Marijuana usage is linked with increased risks of cerebrovascular accident and hemorrhage and a reduced risk of acute renal damage following percutaneous coronary intervention (PCI), according to a recent study. The findings of this study were published in Journals of the American College of Cardiology (JACC): Cardiovascular Interventions on 14th August 2021.
Marijuana usage is rising in the United States as more states legalize it for recreational and medical uses. Little is known regarding the incidence of marijuana usage and its relative safety among PCI patients. The purpose of this study by Sang Gune K. Yoo, Department of Internal Medicine, University of Michigan, Ann Arbor, Michigan, USA, and colleagues, was to look at the relationship between reported marijuana usage and in-hospital outcomes after percutaneous coronary intervention.
In this retrospective study between January 1, 2013, and September 30, 2016, the authors examined Blue Cross Blue Shield of Michigan Cardiovascular Consortium PCI registry data from the Blue Cross Blue Shield of Michigan. To account for differences between patients with and without reported marijuana use, one-to-one propensity matching, and multivariable logistic regression were performed, and rates of post-PCI problems were compared.
Key Findings:
After matching, individuals who had reported marijuana use had considerably greater odds of bleeding and cerebrovascular accident compared to those who had not reported marijuana use.
There was also a reduced incidence of acute renal damage.
There were no statistically significant differences in the risks of transfusion and mortality.
A modest fraction of patients undergoing PCI used marijuana.

In conclusion, it is very much necessary that the clinicians and patients should be informed of the use of marijuana on patients undergoing PCI, the post-PCI effect, and various complications associated with it.

Reference:
Marijuana Use and In-Hospital Outcomes After Percutaneous Coronary Intervention in Michigan, United States
Sang Gune K. Yoo, MD Milan Seth, MS Muthiah Vaduganathan, MD, MPH Cyril Ruwende, MD, PhD Milind Karve, MD Ibrahim Shah, MD Thomas Hill, MD Hitinder S. Gurm, MD Devraj Sukul, MD MSc on behalf of the Blue Cross Blue Shield of Michigan Cardiovascular Consortium Investigators
https://www.jacc.org/doi/10.1016/j.jcin.2021.06.036
Source : JACC: Cardiovascular Interventions