PCSK9 Inhibitors also lower Venous Thromboembolism risk: Study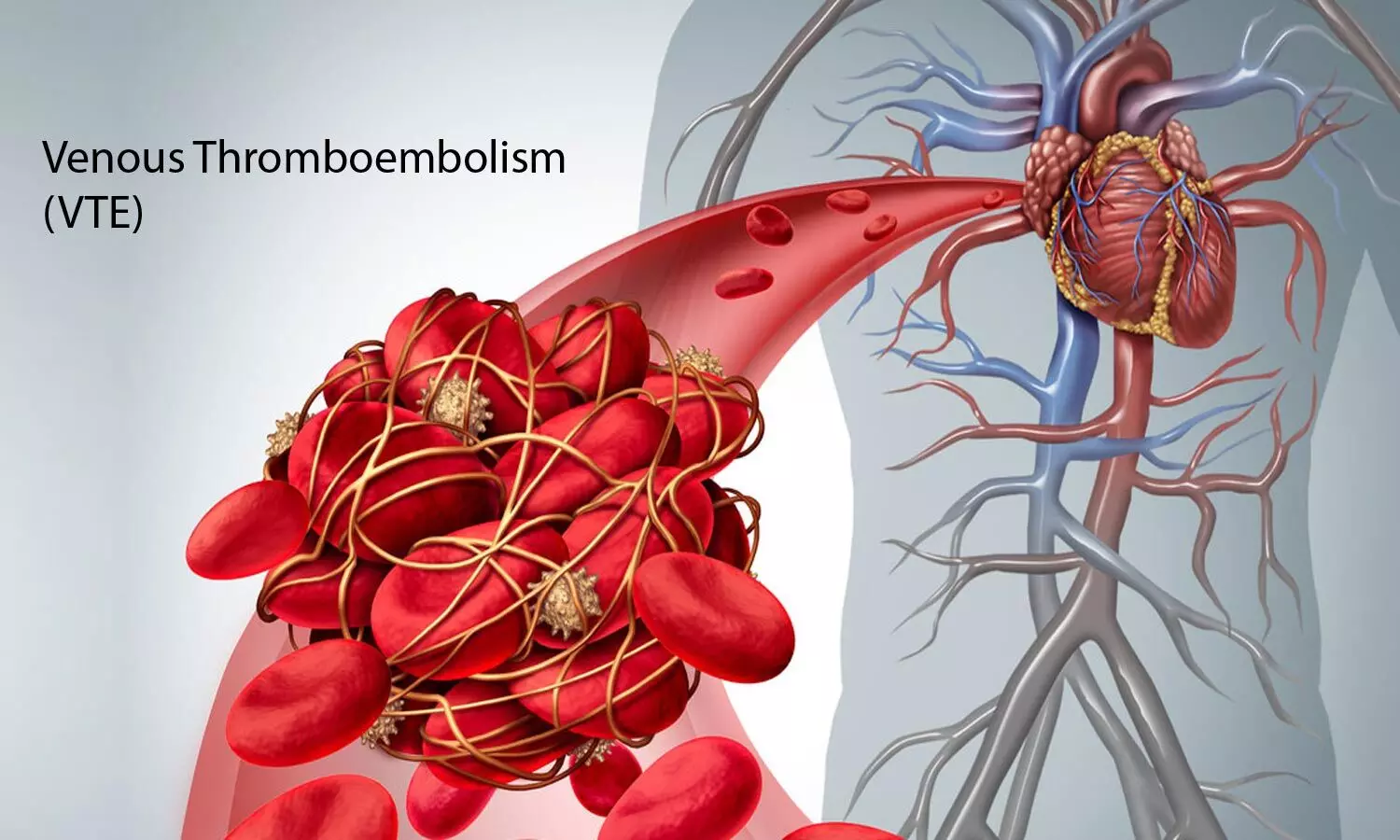 The researchers have found in analyses of data from two previously published studies, that the VTE risk declined with PCSK9 inhibition, especially among patients with high lipoprotein(a) levels.The research has been published in the journal CIRCULATION.

The relationship between cholesterol levels and risk of venous thromboembolism (VTE) is uncertain. The researchers investigated the effect of proprotein convertase subtilisin–kexin type 9 (PCSK9) inhibition on VTE risk, investigators examined data on rates of deep vein thrombosis and pulmonary embolism from the manufacturer-supported FOURIER trial (investigating the PCSK9 inhibitor evolocumab) and ODYSSEY Outcomes trial (investigating the PCSK9 inhibitor alirocumab).
PCSK9 inhibitors have previously been shown to reduce major adverse cardiovascular events.
The researchers performed a post-hoc analysis of the FOURIER trial testing whether evolocumab reduces the risk of VTE events (deep venous thrombosis or pulmonary embolism). Data from FOURIER and ODYSSEY OUTCOMES were then combined in a meta-analysis to assess class effect of PCSK9 inhibition on the risk of VTE. We also analyzed baseline lipids in FOURIER to investigate potential mechanisms explaining the reduction in VTE with evolocumab. Finally, an exploratory genetic analysis was performed in FOURIER to determine whether a VTE polygenic risk score could identify high-risk patients who would derive the greatest VTE reduction from evolocumab.
They found a 29% reduction in VTE associated with evolocumab use (P=0.05), with benefits accruing over time (no effect in year 1 but a subsequent 46% reduction). In a meta-analysis, the authors combined FOURIER and ODYSSEY Outcomes data and found a significant 31% reduction in VTE (P=0.007).
The investigators also evaluated lipids and performed an exploratory genetic analysis in FOURIER. Patients with lipoprotein(a) [Lp(a)] levels above the median derived significant benefit — a 48% reduction in VTE with evolocumab — while those with Lp(a) levels below the median had no significant reduction in VTE. Investigators also derived a polygenic risk score involving 273 single nucleotide polymorphisms and applied it to FOURIER data. Patients at highest genetic risk for VTE obtained greater VTE reduction with evolocumab than patients with lower scores.
They concluded that PCSK9 inhibition significantly reduces the risk of VTE. Lp(a) reduction may be an important mediator of this effect, a finding of particular interest given ongoing development of potent Lp(a) inhibitors.
For further reference log on to:
Marston NA et al. The effect of PCSK9 inhibition on the risk of venous thromboembolism. Circulation 2020 Mar 29; [e-pub]. (https://doi.org/10.1161/CIRCULATIONAHA.120.046397)
Source : journal CIRCULATION