Ranolazine may reduce chances of diabetic cardiomyopathy, finds study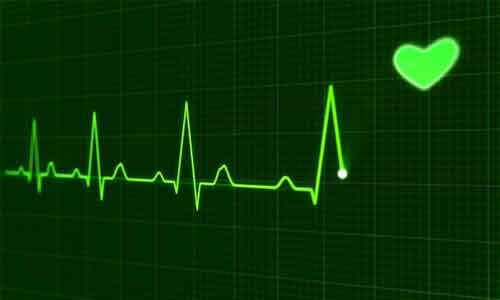 A recent study has suggested that Ranolazine protects against cardiomyopathy in diabetic patients.

This study is a first of its kind and has been published in Life Sciences.

Diabetic cardiomyopathy (DCM) is a common diabetes complication that can cause arrhythmia, heart failure, and even sudden death.
Ranolazine, a piperazine derivative, is a new antianginal drug with a novel mechanism of action that appears to offer freedom from most adverse hemodynamic effects. Ranolazine was approved by the U.S. Food and Drug Administration (FDA) in 2006 for the treatment of stable angina pectoris.
Ranolazine's initial mechanism of action was thought to be the inhibition of the cardiac metabolism of fatty acids. However, the mechanism by which ranolazine alleviates DCM is unclear, motivating this study to investigate the effects of ranolazine in DCM.
The study by XiChen et. al. at the Department of Pharmacology, Harbin Medical University, Harbin, China, has demonstrated that ranolazine protects against DCM-induced apoptosis by activating the NOTCH1/NRG1 signaling pathway. Region-specific endocardial Notch activity is known to regulate heart morphogenesis through the interaction with multiple myocardial, epicardial, and neural crest-derived signals.
Researchers performed the study on DCM rats which were treated with one of three doses of ranolazine (10, 30, and 90 mg/kg/day) for 12 weeks. B-cell lymphoma 2 (Bcl-2), Bcl-2 associated X protein (Bax), cysteinyl aspartate specific proteinase-3 (Caspase-3), Notch homolog 1 (NOTCH1), and Neuregulin 1 (NRG1) expression was assayed using western blot and qRT-PCR. Cardiac changes were assayed using echocardiography, CT, HE staining, and Masson's trichrome staining. TUNEL staining and flow cytometry was used to detect cell apoptosis. NOTCH1 inhibitor (DAPT) was used to explore the mechanism of ranolazine.
Following analysis, some key facts emerged.
Compared with the DCM group, the ranolazine groups had no obvious weight loss and significantly decreased blood glucose levels. Ranolazine prevented a diabetes-caused cardiac injury.
Ranolazine also decreased the number of apoptotic cells and altered the expression of apoptosis-related mRNAs and proteins.
Ranolazine-induced NOTCH1 activated NRG1 and inhibited the downstream apoptosis-related pathway, while DAPT partially inhibited ranolazine-induced NOTCH1 and NRG1 expression.
"To our knowledge, this study is the first to demonstrate that ranolazine protects against DCM-induced apoptosis by activating the NOTCH1/NRG1 signaling pathway. Moreover, our study identified new mechanisms involved in DCM." said the researchers.
The full article click on the link: https://doi.org/10.1016/j.lfs.2020.118306

Primary source: Life Sciences
Source : Life Sciences