Study links free radicals to heart damage caused by cancer, antioxidants may help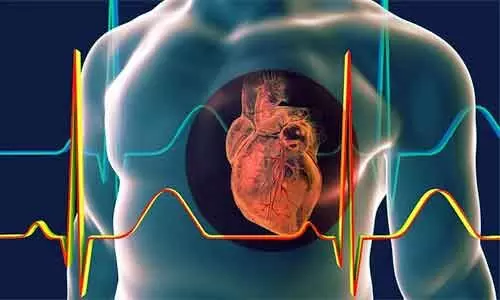 COLUMBUS, Ohio - A new study in animal models shows that the presence of a cancer tumor alone can lead to cardiac damage, and suggests the culprits are molecules called free radicals interacting with specific cells in the heart.

Tumors in mice and fruit flies led to varying degrees of cardiac dysfunction – particularly a decrease in the heart's blood-pumping capabilities.
Cancer and heart diseases are the two leading causes of mortality and morbidity worldwide. Many cancer patients undergo heart-related complications resulting in high incidences of mortality. It is generally hypothesized that cardiac dysfunction in cancer patients occurs due to cardiotoxicity induced by therapeutic agents, used to treat cancers and/or cancer-induced cachexia. However, it is not known if localized tumors or unregulated cell growth systemically affect heart function before treatment, and/or prior to the onset of cachexia, hence, making the heart vulnerable to structural or functional abnormalities in later stages of the disease
Adding specific types of antioxidants to food consumed by fruit flies with tumors reversed the damage to their hearts - a finding suggesting that harm caused by free radicals was the likely link between cancer and cardiac dysfunction.

"Cancer becomes a systemic disease. It's not just a tumor doing one thing," said co-lead author Shubha Gururaja Rao, assistant professor of pharmacology at Ohio Northern University and an adjunct faculty member in physiology and cell biology at The Ohio State University.

Most of what is known about cancer's link to heart damage relates to chemotherapy's toxic effects and muscle wasting commonly experienced by cancer patients.

This is the first study to use a genetic model to investigate cancer's direct effect on cardiac dysfunction. The researchers found that different cancer-associated genes affect the heart in different ways – a sign that genetic information could one day guide heart-protective treatment decisions in cancer patients.

"This suggests treatment could be tailored if you know what genes are causing the cancer or are abnormal in certain cancers," said Harpreet Singh, co-lead author of the study and associate professor of physiology and cell biology at Ohio State.

"Above all else, we want to make clinicians aware that upon first detecting cancer, long before muscle wasting sets in or chemotherapy begins, other organs are getting the message and are being affected."