Time-restricted Pesco Mediterranean diet good for Cardioprotection: Study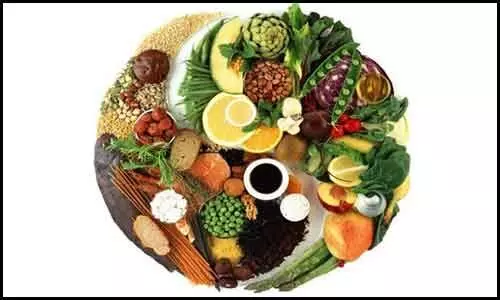 Recent research found that the Pesco-Mediterranean diet maintaining daily time-restricted eating with a window of 8-12 hours is ideal for cardioprotection. The study was published in the journal, "Journal of the American College of Cardiology" 2020.
Humans are opportunistic omnivores depending on a wide variety of foods. They depend on both plant and animal sources for gaining nutrients. Overconsumption or underconsumption of plant and animal foods can cause health-related issues. This is causing constant uncertainty on the type of food to consume; hence researchers conducted a study to answer this dilemma.
Also Read:Vadadustat safe and effective treatment for anemia in CKD: PRO2TECT studies

Researchers from various medical centers like Missouri, Louisiana, and Spain conducted a review on the Pesco Mediterranean diet as a solution to the Omnivore's Dilemma. Pesco Mediterranean diet is a plant-rich diet with seafood as the predominant source of animal protein. It also recommends intermittent fasting in between with a daily time-restricted eating window of 8 to 12 hours as it promotes health.
The researchers hypothesized that the Pesco-Mediterranean diet is ideal for optimizing cardiovascular health. The foundation of this diet is vegetables, fruits, nuts, seeds, legumes, whole grains, and extra-virgin olive oil with fish/seafood and fermented dairy products. The staple beverage of this diet is water either still or carbonated but not sweetened. Intermittent fasting when done regularly has been shown to decrease intra-abdominal adipose tissue and reduce free-radical production.
The author of the study O'Keefe about Pesco-Mediterranean diet said that "It's is satiating, it's enjoyable, it's delicious and it's super healthy,"
Various trials in the past indicated that the traditional Mediterranean diet is associated with lower risks for all-cause and cardiovascular disease mortality, coronary heart disease, metabolic syndrome, diabetes, cognitive decline, neurodegenerative diseases, depression, overall cancer mortality, and breast and colorectal cancers.
Thus, the researchers concluded from the study the traditional Mediterranean diet bestows a range of health benefits, especially concerning long-term cardiovascular health and longevity. They also proposed that the Pesco-Mediterranean diet is an ideal cardioprotective diet.
To read more, click the following link: https://doi.org/10.1016/j.jacc.2020.07.049
Source : Journal of the American College of Cardiology