Amlodipine - A first-line agent in Hypertension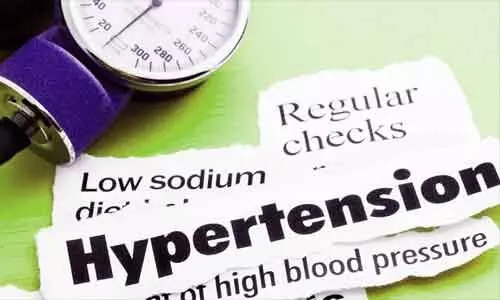 Hypertension is a global health hazard and a leading cause of mortality and morbidity across the world. It is ranked third as a cause for disability-adjusted life years affecting nearly 26% of the population worldwide.

Calcium channel blockers (CCBs) Diuretics, β-blockers (BB), α blockers, angiotensin-converting enzyme (ACE) inhibitors and angiotensin receptor blockers (ARBs) are the various classes of antihypertensive drugs that are prescribed as monotherapy or combination therapy for the treatment of hypertension.
Calcium channel blockers (CCBs) were first introduced over 35 years ago initially for coronary heart disease (CHD). Soon they were recognised as good options for treating hypertension (HTN), angina, peripheral vascular disease, and some arrhythmic conditions.
In this class of CCBs, Amlodipine is a drug with many unique qualities that set it apart from others. Numerous studies have been done over the past many years to study the impact of the drug on various aspects including hypertension as well as its cardiovascular outcomes, neurovascular safety, prevention of atherosclerosis and many more. In 2016, a composite review was published in BMJ Open Heart Journal (2) analysing the various studies done in the past two decades on the drug with a major conclusion implying that
Amlodipine should be considered a first-line antihypertensive agent, owing to its good efficacy and safety as studied through large Randomised Controlled Trials
A review performed by Fares Et al, analysed the various aspects of the drug and effectively summarised the research done on Amlodipine in the past two decades
Understanding Amlodipine:
Amlodipine is a long-acting, lipophilic, third-generation dihydropyridine (DHP) CCBs that acts by inhibiting calcium influx into vascular smooth muscle cells and myocardial cells. This results in decreased peripheral vascular resistance (PVR). The usual dosage of this drug is on a once-daily basis because of its long half-life, which is favourable for patient compliance. It is started as a daily dose of 5 mg and escalated to a maximum daily dose of 10 mg but for the elderly or those with hepatic failure. It is started as a daily dose of 2.5mg. amlodipine has a gradual onset of action and no significant reflex neuroendocrine activation. It has a high bioavailability of 60-80% and a slow elimination rate of 40-60hrs.
The gradual onset of action of Amlodipine ensures no significant reflex neuroendocrine activation and hence no reflex tachycardia
Peripheral oedema is the major effect hindering with patient compliance. This can be minimised by administering the drug at bedtime and lower doses. Other side effects are like dizziness, fatigue, headache, palpitations, and nausea. Amlodipine is contraindicated in breastfeeding women, cardiogenic shock.
Amlodipine monotherapy in Blood Pressure Control:
Several trials have been done in the past studying the efficacy of Amlodipine in the treatment of hypertension. Trials have also focused on comparing amlodipine with no just other types of CCBs but also with various other classes of BP control drugs including Diuretics, β-blockers, α blockers, ACE inhibitors as well as ARBs
In the CAMELOT trial, 1991 angiographically documented coronary artery disease (CAD) patients were randomised to amlodipine 10 mg, enalapril 20 mg, or placebo and followed them over 24 months. Although both the groups showed similar BP lowering, Amlodipine significantly reduced non-fatal myocardial infarction (MI) by 26%, stroke or transient ischaemic attack by 50%, and there was a statistically significant reduction in hospitalisation rate for angina (p=0.003) when compared with enalapril.
The J-ELAN trial investigated the effect of losartan and amlodipine on left ventricular (LV) diastolic function in 57 patients with mild-to-moderate hypertension. The doses of these drugs were up titrated over 18 months and then other anti-hypertension agents were added, to achieve goal BP control. Both groups showed a similar reduction in BP which suggested that amlodipine is non-inferior to ARBs with respect to its effects on LV remodelling.
The ALLHAT trial is one of the largest BP trials conducted till date, which enrolled over 33,000 patients with HTN. It compared a CCB, an ACEI, or a diuretic and the incidence of CHD or other CV diseases. The study showed that amlodipine was neither superior nor inferior to thiazide diuretics or ACEIs in managing HTN in patients with other comorbid conditions.
Another study by Masayoshi and colleagues found that nitric oxide (NO) production in the pulmonary circulation was increased in exhaled air after 2 months of amlodipine therapy. Evidence shows that NO is generally decreased in HTN patients.
A study by Zhang et al amlodipine increased the NO production in failing hearts, and this may be one of the unique mechanisms of amlodipine's beneficial effects in heart failure which is not seen in others. Amlodipine also has anti-inflammatory and antioxidative properties and hence it shows vasoprotective effects beyond its BP-lowering benefits.
The VALUE trial is another large trial which enrolled over 15,000 patients with HTN and those previously treated with anti-HTN therapy. The efficacy of amlodipine versus valsartan in attaining a BP goal of <140/90 was measured in this trial. The outcomes showed that both monotherapy groups had similar improvements in BP and a BP-independent beneficial effect on MI with amlodipine versus valsartan was also suggested.
Numerous landmark long-term trials have shown the beneficial effects of Amlodipine for a pronounce BP Reduction along with a reduction in CV events, Stroke and MI
The FACET trial compared the effects of two agents on lipid and diabetes control in 380 patients with HTN by giving 20 mg of fosinopril or 10 mg of amlodipine daily for a period of 3.5 years. Results showed no difference in the lipid profiles or fasting glucose levels in both the drugs.
Another study by Mugellini and colleagues on 391 patients with metabolic syndrome were tested using telmisartan, ramipril or amlodipine for 12 months and results showed that all three groups similarly reduced both systolic and diastolic BP.
Amlodipine in atherosclerosis and CAD:
Several studies have pointed out to amlodipine's potential benefit in atherosclerosis
Trials have shown that Amlodipine inhibits oxidative damage to the lipid bilayer of the cell
membrane which prevents the formation of free radicals. Enhancement of NO production has been proposed as a potential reason for amlodipine's antiatherosclerotic effect (4). It is also found to upregulate the expression of interleukins, which may also have antiproliferative effects.
With regards to the effect of the drug on Coronary Artery Disease (CAD),
Amlodipine canbe safely used CAD patients for the management of hypertension.
This was substantiated by the results of the PREVENT trial which assessed 825 patients with angiographically documented CAD over a 3-year period. It showed that amlodipine neither altered the development nor slowed the progression of CAD lesions. But it had a beneficial effect in reducing hospitalisation rates for angina and coronary revascularization.
Amlodipine and Reno protection
The impact of renal implications of this drug was analysed in the ACCOMPLISH trial that compared hydrochlorothiazide (HCTZ) with amlodipine. The trial fount that HCTZ was inferior to amlodipine for the prevention of end-stage renal disease. It was also found that patients with chronic kidney disease, showed a significantly greater decline in renal function with HCTZ versus amlodipine.
The Amlodipine arm in ACCOMPLISH Trial has shown a 48% relative Risk Reduction of Nephropathy
Amlodipine in Heart Failure:
The PRAISE trial established the safety of amlodipine for angina and hypertension in patients with advanced LV dysfunction in over 1100 patients by following for 33 months. It was found that amlodipine showed a 9% risk reduction of a primary fatal or non-fatal event.
Further PRAISE II trial was carried out to further investigate the efficacy of amlodipine to reduce mortality in the non-ischaemic group.
The two trials established that amlodipine can be safely used to treat angina or HTN in patients with coexisting HF.
Amlodipine in combination therapy:
While Monotherapy is the first course of action for any physician in BP management, it has known to show effect only in fifty per cent of the population (5), and as a result combination drug therapy has to be resorted to.
Historically, Amlodipine has shown to be effective and safe as a combination drug with many classes of other hypertension medicines
The ACCOMPLISH trial done in 11,506 patients with HTN found that amlodipine + benazepril combination was superior to the HCTZ + benazepril for lowering CV death and adverse events.
The ASCOT trial in 19,257 patients with hypertension found that amlodipine + perindopril reduced CV mortality by 24%, coronary events by 13%, and strokes by 23%.
The ATAR trial compared the combination of amlodipine and ramipril versus amlodipine monotherapy and found that mean changes in ambulatory BP measurements were statistically significant in combination therapy.
The COACH study evaluated ARB + amlodipine combination versus placebo in 1940 patients for 8 weeks. They found that attainment of BP goals was better with combination therapy and there was also a lower incidence of peripheral oedema.
Telmisartan plus Amlodipine Study also showed that the combination of telmisartan 40/80 mg plus amlodipine 5 mg was superior to amlodipine 10 mg monotherapy.
The CANDIA trial looked at the Triple therapy with valsartan + amlodipine + HCTZ was compared with dual combination with valsartan + HCTZ, amlodipine + valsartan or amlodipine + HCTZ in 2271 patients with moderate-to-severe HTN. It was found that this triple therapy combination was superior to any of the dual combination drugs at reducing sitting systolic and diastolic BP (p<0.0001).
Thus, the authors concluded that
Amlodipine is an excellent first-line choice among the myriad options of antihypertensive agents not only for controlling BP but also for safely improving patient outcomes (2).
References:
1. Tiwaskar, M., Langote, A., Kashyap, R., & Toppo, A. (2018). Amlodipine in the Era of New Generation Calcium Channel Blockers. Journal of The Association of Physicians of India, 66(March), 59–64.
2. Fares H, DiNicolantonio JJ, O'Keefe JH, Lavie CJ. Amlodipine in hypertension: a first-
line agent with efficacy for improving blood pressure and patient outcomes. Open Heart. 2016;3(2).
3. Poulter, N.R., Dolan, E., Gupta, A.K. et al. Efficacy and Safety of Incremental Dosing of a New Single-Pill Formulation of Perindopril and Amlodipine in the Management of Hypertension. Am J Cardiovasc Drugs 19, 313–323 (2019).
4. Zhang X, Hintze TH. Amlodipine releases nitric oxide from canine coronary microvessels: an unexpected mechanism of action of a calcium channel-blocking agent. Circulation 1998;97:576–80. 10.1161/01.CIR.97.6.576
5. Skolnik NS, Beck JD, Clark M. Combination antihypertensive drugs: recommendations for use. Am Fam Physician. 2000;61(10):3049‐3056