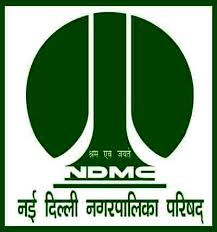 Delhi: North Delhi Municipal Corporation (NDMC) has been facing monetary difficulties for a long time, a condition which has made the government body propel a proposal of surrendering five of its hospitals and a medical college to the central government.
According to a recent PTI report, the executive wing of the cash-strapped NDMC had proposed handing over its hospitals and medical college to the Centre, officials said.The proposal came up before the standing committee of the BJP-led corporation, but the item was "postponed", an official said. NDMC has five major hospitals under its jurisdiction and a medical college, since the trifurcation of then unified MCD. Some of the major hospitals under NDMC are Hindu Rao Hospital attached with a college, and Kasturba Hospital.
It has been said by the Standing Committee that the five hospitals including : The multi-specialty Bara Hindu Rao Hospital in Malka Ganj and Balak Ram Hospital in Timarpur; Kasturba 'maternity' Hospital near Jama Masjid, the Rajan Babu Institute of Pulmonary Medicine and Tuberculosis (RBIMPT) in GTB Nagar, Girdhari Lal 'maternity' Hospital near Ajmeri Gate and Maharishi Valmiki Infectious Diseases (MVID) Hospital in Kingsway Camp incur Rs 500-600 crore expenditure per annum.
Lack of cash is indeed making it difficult for the organisation to make  The letter written by the commissioner, Madhup Vyas, says  "As per the report of the Finance Department, the salary burden constitutes about 85 percent of the total expenditure. It may be noted that the 7th Pay Commission was implemented in October 2016, so only six months' salaries have been included in these estimates. Also, no arrears have been paid.". Adding to that,  "Due to huge running cost and salary not being paid in time, there is resentment among the staff that affects the functioning of the institutions. In last two years, [protests/strikes] have disrupted their working several times,".
Tilak Raj Kataria, the standing committee chairman, NDMC,  told Mail Today, "The proposal was tabled, but postponed for consideration today. We have not gone into its details yet."
11 comment(s) on Cash deprivation: NDMC proposes to surrender its 5 hospitals, medical college