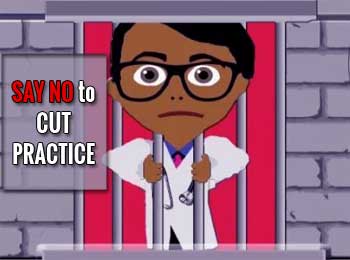 Mysuru: A doctor at Bhabha Atomic Research Centre (BARC) has now fallen under the CBI scanner for allegedly referring patients to Apollo hospital and receiving illegal gratification in return. It is reported that Apollo hospital has also been made a party in the matter
Bangalore Mirror reports that CBI has now filed not one but three charge sheets against Dr P Anand who is a scientific officer (medical) at Rare Material Project (RMP) at BARC, Mysuru on the grounds of taking illegal gratification as well as on grounds of purchasing drugs at inflated prices.
During the hearing of the matter before the high court, the CBI prosecutor stated that Dr Anand was the only doctor in the Mysuru facility responsible for treating scientists and others involved in the sensitive nuclear projections. He would allegedly refer patients to Apollo Hospital and the CBI stated that money was being transferred to his account from the hospital in return for referrals, citing three such cases. Apollo Hospital has also been made a party in of the cases adds the daily
Mirror further reports the doctor has three cases against him that are pending before a special court in Bengaluru against which he had taken an anticipatory bail. Fearing that his bail would be cancelled by the trial court if he appeared there, the doctor filed an appeal with the high court for respite. He has been booked under the Indian Penal Code, Prevention of Corruption Act and he feared that his anticipatory bail would get cancelled and he would be asked to obtain regular bail.
This is the first time, the prestigious facility of BARC is seeing allegations of corruption within the institute
17 comment(s) on CBI chargesheet against doctor for referring patients to Apollo Hospital