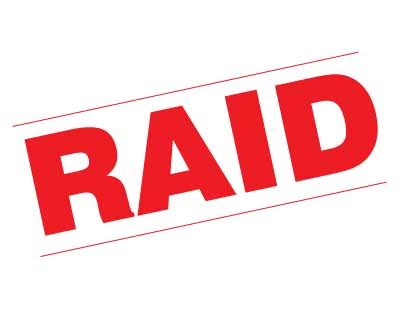 New Delhi: With the CBI carrying out searches at the residence and office of former Delhi Health Secretary, the AAP alleged that the probe agency officials were looking at the files pertaining to mohalla clinics.
The party said the CBI officers also raided the health departments office at the Delhi Secretariat.
Delhi Health Minister Satyendar Jain, who is executing the AAPs flagship project — mohalla clinics termed these raids as politically motivated.
Talking to reporters, AAP MLA Saurabh Bharadwaj said the raid is nothing, but an attempt to instill fear in the minds of the officers and the party leaders to discourage them from doing "good work" for the people.
However, there was no direct attack on Prime Minister Narendra Modi, and the intensity of the attack was also toned down.
In December 2015, the CBI had raided the office of Chief Minister Arvind Kejriwal's Principal Secretary Rajendra Kumar. Kejriwal had then launched a scathing attack on Modi, calling him a "psychopath" and a "liar".
The CBI carried out searches at the residence and office of Tarun Seem, former Delhi Health Secretary in connection with alleged irregularities in hiring three private firms for security of city government hospitals.
A case of corruption has been registered against Seem, a 1992-batch IRS officer, security firms–Knightwatch, Innovision and SIS India–and other unidentified persons.
It is alleged that irregularities were committed in the engagement of the three private security agencies for augmenting security in the emergency area of the hospitals of Delhi Government, CBI sources said.
"This is not a new thing. The CBI, ACB, Income Tax, which are not under our control, have been conducting raids at premises of AAP ministers and Delhi government officers.
"I have been told the officers were trying to looking for something in files pertaining to mohalla clinics. But we will not concede defeat and complete our mission," Bharadwaj said.
Meanwhile, Senior BJP leader Vijender Gupta alleged the "involvement" of AAP government ministers in hiring of the private security agencies.
Gupta, who is the Leader of Opposition in Delhi Assembly also alleged a "scam" in hiring of private security agencies by Delhi government in November last year.
"The private agencies were hired without any tender process or seeking approval of the Lt Governor, with the involvement of the Chief Minister Arvind Kejriwal and the Health minister Satyender Jain," Gupta alleged in a statement.
He also claimed that the "irregularities" in hiring the three security agencies caused a "loss" of Rs 10.5 crore to the exchequer.
0 comment(s) on CBI raids Delhi Secretariat over security scam in health