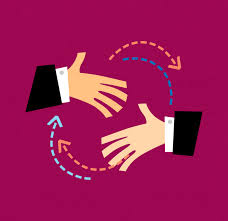 In a bid to unwrap the existing discrepancies or any unfair competitive practices existing in the pharma sector, the fair trade regulator CCI is planning to bring the ambit of healthcare services under its scanner. In other words, the possible nexus between doctors and pharmaceutical companies will soon be a subject of a detailed study of pharma and healthcare services sector in the national capital region.
Public and private hospitals, insurance companies, pharmaceutical firms and their associations, doctors and their associations, among others, would be covered under the study, as confirmed by PTI.
In the past few years, the regulator has come across various instances in the pharmaceutical sector where competition norms seem to be have been violated.
These include "non-availability of essential medicines, increasing price of drugs, nexus between pharmaceutical companies and pharmacists, nexus between pharmacists and doctors, nexus between doctors and pathological laboratories, nexus between doctors and pharmaceutical companies, and nexus between hospitals and insurance companies etc," it said.
The regulator has made these observations while seeking Expression of Interest (EOI) from entities for carrying out the study.
CCI noted that the baseline study would look at the issues in the sectors from the competition law perspective.
"The primary objective of the baseline study/survey is to collect information and credible evidences on competition issues in the concerned sector and present the same in an analytical manner," it said.
Online questionnaires and field surveys are among other methodologies that would be used to conduct the study.
The notice inviting EOI from organisations, firms and institutions for conducting the study was issued last Thursday.
CCI has imposed penalties on many chemists and druggists associations for violating competition norms.
0 comment(s) on CCI to conduct a study on pharma and healthcare services sector