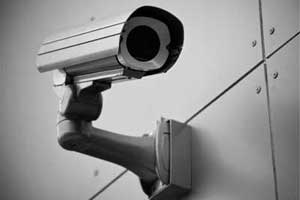 New Delhi: Violence against Medical practitioners and vandalisation of government hospitals have now become commonplace. After each assault incident, doctors are repeatedly seen going on flash strikes, demanding protection through presence of security guards as well as proper vigilance through CCTV cameras , especially of crowded areas at the hospital
Recently through a written reply to a question in lok sabha Minister of state ( Independent charge) Sh Ashwini Kumar Choubey informed about the presence CCTV Cameras in Government Hospitals.
For the three Central Government Hospitals in Delhi, namely Safdarjung Hospital (SJH), Dr. RML Hospital (RML) and Lady Hardinge Medical College (LHMC) & Associated Hospitals are concerned, CCTV cameras have been installed in all these hospitals as per details given under:
| | | |
| --- | --- | --- |
|  Name of the Hospital |  No. of CCTV Camera   Installed | Functional/Non- Functional Status |
|  SJH |  156 |  All in working condition |
|  RML |  121 |  All working satisfactorily except for 01     camera |
|  LHMC |  174 |  147 functional and 27 non- functional |
Repair and maintenance of hospital infrastructure and equipment are a continuous process and are done as and when the need arises.
0 comment(s) on CCTV Cameras at RML, Safdarjung, Lady Harding Medical College: Minister informs parliament