Celldex discontinues late-stage study of brain cancer vaccine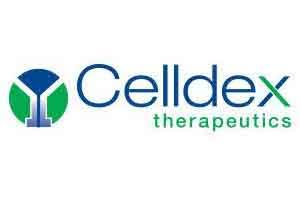 Celldex Therapeutics Inc said it would discontinue a late-stage study of its brain cancer vaccine after an independent interim analysis suggested the therapy might not show a statistically significant difference in survival rates compared with chemotherapy.

The company's shares plummeted about 60 percent to $3.28 in premarket trading on Monday.

The vaccine, Rintega, is designed to target a specific genetic mutation seen in about 30 percent of glioblastoma multiforme (GBM) tumors.

After a preplanned interim analysis, the independent data safety and monitoring board estimated that overall survival of patients with newly-diagnosed GBM who were given Rintega was at a par with those in the control group.

Based on the board's recommendation, Celldex is abandoning the study, it said, adding that it did not expect to incur substantial additional costs related to Rintega.