SGPGI Lucknow asked to pay Rs 15 L for medical negligence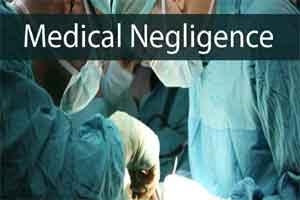 Lucknow: The apex consumer commission has directed Lucknow's Sanjay Gandhi Post Graduate Institute of Medical Sciences(SGPGI) to pay Rs 15.65 lakh to kin of a woman who died during skin treatment due to medical negligence.
The National Consumer Disputes Redressal Commission (NCDRC), while dismissing the appeal filed by the hospital against the state commission's order to pay the compensation, also noted that the SGPGI had tried to hush up the matter and failed to maintain the medical records properly.
The state commission had allowed the complaint and granted compensation of Rs 15,65,000 to Kanpur resident Sita Ram Srivastava.
"We are of the considered view that the opposite party (hospital) is liable for medical negligence in this case. They had tried to hush up the matter, failed to maintain medical record properly as per standard of practice. Therefore, we are not inclined to interfere in the impugned order of State Commission," the NCDRC said.
According to the complaint filed by Srivastava, his wife was suffering from vitiligo skin disease (white patches) and was admitted to the hospital on February 2, 1998.
It said that on February 8, 1998, she was given Vancomycin as a single dose injection instead of the usual method of administering it slowly through drip for more than one hour.
After the injection, the woman collapsed, the complaint said while alleging that the nurse, who administered it, did not tell the reason and by the time the medical officer approached, the patient had died.
The hospital later claimed that the woman died due to cardiac arrest and not due to rapid infusion of injection as alleged.
The NCDRC noted the disparities in the medical records and the evidence provided by the nurse in the statement.
"He (nurse) had stated that he prepared the Vancomycin injection with 5 ml dilution and administered it through the IV drip line; it was run for 1 hour till 5 PM in his presence. But, it is quite surprising to note that, the hospital declared patient dead at 4.35 PM," the commission said.