Central team sent to Jaipur after 8 more people test positive for Zika infection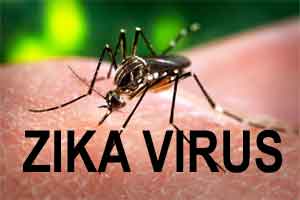 New Delhi: A five-member central team has been sent to Jaipur to review the situation and formulate a strategy to contain the outbreak of Zika virus in the Rajasthan capital after eight more persons, including three pregnant women, tested positive for the infection, a health ministry official said Friday.
An elderly woman was diagnosed with Zika infection in the last week of September in the first such case in Jaipur. Since then, eight more persons, including three pregnant women, have tested positive for the infection, the official said.
"It will be very difficult to identify the source of infection as the majority of those infected with Zika virus disease remain asymptomatic. In all probability whosoever brought the infection remained asymptomatic and transferred the virus to someone else," the official added.
The central team includes P Ravindran, director, Emergency Medical Responder at the Health Ministry, Sujeet Kumar Singh, director of National Centre for Disease Control and Ashutosh Biswas from All India Institute of Medical Sciences-Delhi.
Read Also: 1st Case of Zika Virus Reported in Rajasthan, Authorities on Alert
Zika is a mosquito-borne disease transmitted by Aedes mosquitoes.
According to the World Health Organization's classification scheme on the prevalence of Zika virus, India is in category 2, indicating ongoing transmission of the virus.
Since September 25, when the first case of Zika virus infection was reported, around 10,000 families in Shastri Nagar of Jaipur and neighbouring areas have been screened, the official said.
Samples of the eight persons were sent to National Institute of Virology, Pune, which confirmed the presence of Zika virus.
The elderly woman was admitted to Sawai Man Singh hospital on September 11 with joint pain, redness in eyes and weakness. She had tested negative for dengue and swine flu.
This raised suspicion and samples were sent to the Pune institute and the report was positive.
The woman, a resident of Shastri Nagar area in Jaipur, was discharged a few days ago after her health condition improved.