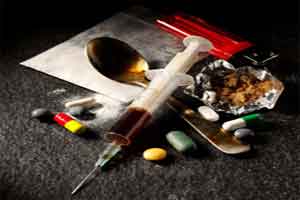 A new central policy is being prepared for the purpose of ensuring de-addiction from drugs in the country, union Minister for Social Justice and Empowerment Thavarchand Gehlot said on Sunday.
Speaking in Indore at the inauguration of a three-day public awareness workshop on prevention of drug addiction, the minister said the policy would be announced by March-April next year.
Describing drug addiction as a curse, the minister said that to ensure a drugs-free world, coordinated efforts between the government and society were needed.
India has been grappling with rising drug addiction with government figures showing a fivefold increase in substance abuse from 2011 to 2013. Despite stricter measures, drug addiction seems to be grappling the youth of the nation with figures in Punjab for instance, showing that 70% of the young men developing dependence on alcohol or drugs . Thus it becomes necessary to warrant more measures to be incorporated in the policy making as well as implementation
0 comment(s) on Centre preparing new de-addiction policy: Minister