New Delhi : Centre sets up control room to monitor dengue, chikungunya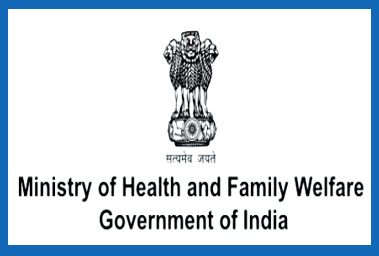 New Delhi: The Health Ministry has set up a control room to monitor the rising number of dengue and chikungunya cases in Delhi.
The central government has also urged all the states and Union Territories to declare dengue as a notifiable disease for improving reporting and for taking preventive measures in the affected areas.
According to the statistics of the various municipal corporations in Delhi, the national capital has witnessed a total of 20 chikungunya and 311 dengue cases. However, sources from various hospitals place the figure far higher at over 400 for chikungunya and over 600 for dengue.
The Health Ministry held a meeting, chaired by Health Minister J.P. Nadda, over the increasing dengue and chikungunya cases across the country. Health Secretary C.K. Mishra has also directed officials for strengthening vector control and surveillance.
According to the ministry, the Delhi government officials mentioned that special awareness programmes are being held in the city schools, such as rallies, to educate the children on dengue.
Speaking to reporters in the national capital, Mishra said that a comprehensive awareness campaign on dengue and chikungunya will be started in the wake of rising cases of the vector-borne diseases across the country.
West Bengal has recorded the highest number of dengue deaths in 2016 at 22, while Delhi has witnessed three dengue deaths till now, according to the Health Ministry.
The other states which have witnessed a rise in the number of dengue and chikungunya cases are Karnataka and Kerala.
"We have decided to take a few initiatives and start a comprehensive information and communication campaign to tell people about the prevention of dengue and chikungunya," said Mishra.
When asked why West Bengal was witnessing an increase in deaths related to dengue, Mishra said: "West Bengal has more of Type 3 dengue, while other places like Delhi are witnessing Type 2 dengue."
"AIIMS has also done the testing of West Bengal samples and found it to be Type 3 dengue," Mishra added.
There are four distinct but closely related serotypes of the virus that cause dengue (DEN-1, DEN-2, DEN-3 and DEN-4). Recovery from infection by one provides lifelong immunity against that particular serotype.
However, cross-immunity to the other serotypes after recovery is only partial and temporary. Subsequent infections by other serotypes increase the risk of developing severe dengue.
Observing that there was a rise in mosquito breeding in Delhi, Mishra said hospitals have been given time till August 28 to check if any of the places in their premises have mosquito breeding grounds, after which action will be taken if they are found lacking.
A seminar will also be held in the coming week where 68 poster and oral presentations will be given by the states on various ways on how to tackle vector-borne diseases like dengue and chikungunya.
"We had 198 proposals but out of them only 68 have been selected. If the presentation of any of them is found good, then the other states may be asked to implement that," said Mishra.