Centre-State coordination must for success of Ayushman Bharat: UP Health minister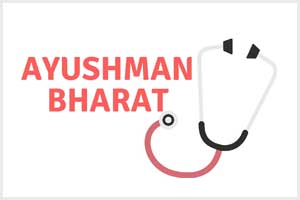 Lucknow:
The success of Ayushman Bharat scheme depends largely on coordination between the Centre and state governments, UP health minister Sidharth Nath Singh said today.
Noting that the adoption of Ayushman Bharat was a giant step towards the global Universal Health Coverage agenda, Singh described it as "a great milestone in the healthcare history of the country".
 The Ayushman Bharat-National Health Protection Mission (ABNHPM) is expected to offer a coverage of Rs 5 lakh to 10 crore of Indias poorest families.
"..this scheme is a highly aspirational scheme and thus the onus of success depends largely upon Central and state government coordination, commitment of insurance companies and effective, efficient and corruption-free healthcare provision both from public and private sector hospitals," he said.
Singh was speaking at the Ayushman Bharat Healthcare Summit organised by India Virtual Hospital and Business World in the national capital.
"Centre-state coordination is critical given the fact that the states have to bear 40 percent share of the premium cost and therefore financial commitment as well as timely payment is critical to the success of the scheme," he said.
Singh said in order to ensure the success of the scheme and that health services envisaged in the scheme reached the last beneficiary, the participation and responsiveness of both government and private facilities was critical.
"At each level, good governance must be the driving force to get the desired result," he said.
Sharing his views on the Pradhan Mantri Rashtriya Swasthya Suraksha Mission, Singh said it met the long felt need of Financial Risk Protection from catastrophic healthcare expenses.
"I am confident that the Ayushman Bharat Scheme will be a game changer for the people of India and will fulfil our dream of ensuring a healthy India," he said.
Referring to challenges faced in the implementation of the scheme, he said it would need a holistic approach and re-engineering for adequate health financing, health workforce, medical products, health information and people-centred, integrated and responsive healthcare system.
"Therefore, in my opinion, state governments should build and strengthen a receptive, responsive and resilient public health system to cater to the huge demands of this scheme," he said.