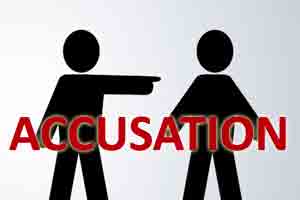 Chandigarh: A Doctor associated with the Central Government Health Scheme (CGHS) wellness centre is likely to face action from the authorities after a complaint was filed against him for shouting and mistreating with his patients. A 69-year old patient accused doctor Singla for shouting at him angrily inside the consultation room.
The complaint was filed by a patient, a retired class one officer from Himachal Pradesh who went to the wellness centre to get the treatment after which he alleged doctor for the stated action.
"I have age-related ailments and can't walk properly, but the doctor mocked me and screamed at my wife saying that as I take more time to walk and speak slowly, I should not be not visiting him as it wastes his time (sic)," the patient told HT.
The patient went to the hospital administration to complain about the incident.  The patient alleged that the health centre responded late and also asked for the  'compromise' with the doctor.
"She asked my father to take back the complaint and hinted that a compromise be struck. Though she said that doctors were under a lot of work pressure, my father refused to do her bidding and said no matter how stressed a doctor was he could not insult a patient," patient's son told HT.
Talking about the complaint received, Dr Ashwani Kumar, additional director, CHGS confirmed that the complaint had been received and inquiry against the doctor will be initiated soon.
"We have received three to four written complaints against him. In previous cases, patients compromised but in this (Sood's) case we have marked an inquiry." Dr Kumar informed HT.
The concerned doctor Dr Singla blamed work pressure and patient load adding that it's not possible to satisfy all patients.
"We are always there to help the patients. There is a lot of patient load and at times patients are agitated. We have to follow government rules and when we ask them to follow some rules like coming next for collecting medicines they get agitated. One person cannot satisfy all." he told the daily
11 comment(s) on CGHS Doctor to face action for allegedly shouting at patient