Chandigarh: PGI Doctors call off Strike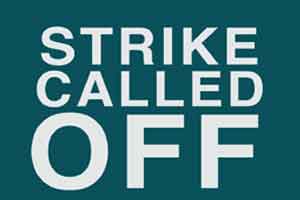 Chandigarh: Strike of resident doctors at PGI Chandigarh continued for a third day today after finally being called off in the afternoon, after the authorities agreed to meet the major demands of the doctors.
It is reported that the 900 resident doctors associated with the apex medical institute has called it strike after a Junior Resident doctor was assaulted by a patient's attendant at the emergency OPD. With the tipping point on security issues being reached, frustrated resident doctors ceased to perform all ward and OPD duties since Monday.
The strike, which went on after three of the major demands are reported to have been fulfilled by the government


Appointment of Phlebotomist for sample collection- 1 person has joined, 5 more will soon join


ACP of the area has agreed to strenghtening of security with a police post and armed security in EMOPD within one week


Triage system to classify patients based on sickness levels- A temporary Triage room has been created, soon there will be a permanent section for triage.


Speaking to Medical Dialogues team, Dr Avinash, RDA President, PGI Chandigarh said, " The authorities  has agreed to meet all of our demands and are promising to fulfil the same in time-bound manner. With these assurances, we have decided to call off the strike."
Meanwhile TOI reports, that the accused Harpreet Singh, 24, from Ludhiana, who apparently assaulted the doctor after his mother passed away in the emergency ward, has pleaded bail application through his defense council in a local high court on Tuesday.
A police complaint was filed by the victim doctor in this respect and an FIR was lodged soon.
DSP (central) Ram Gopal told TOI, "The thrashed doctor filed a police complaint with delay but as we received the written complaint, an FIR was lodged and the son of the deceased was arrested. The medical examination of doctor reveals the simple injuries." An FIR was registered at Sector 11 police station.