Chandigarh: PGIMER targets to perform hand transplant surgery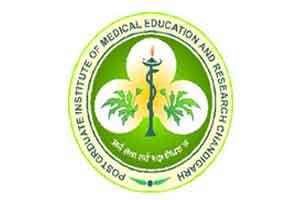 The plastic surgeons at the Post Graduate Institute of Medical Education and Research (PGIMER) in Chandigarh are now looking at achieving another milestone by performing it's first hand transplant surgery.

In India, first hand transplant surgery was performed by the Kochi-based Amrita Institute of Medical Sciences (AIMS). The team at AIMS was headed by Dr Subramania Iyer, and has performed two bilateral hand transplant surgeries till date. Dr Subramania Iyer has recently delivered a speech at PGI and discussed his experience of performing the first bilateral hand transplant in India.

PGIMER has recently shared reports of successfully conducting heart, kidney, liver transplants at its premise. The institute is now focused on conducting the hand transplant with the same enthusiasm and, the ground work has reportedly started by its plastic surgery department. The target is to conduct first such surgery in the next six to seven months.

The head of the plastic surgery department, PGI, Dr Ramesh Sharma is implied to have said that the doctors will be sent for training to AIMS. Then, approval will be sought from the government to conduct the surgery. Physiotherapists will be trained, and the entire procedure is expected to be completed in the six to seven month's time

As reported by HT, He added that it is not easy to start new programmes as a lot of groundwork is required, but we have decided to go ahead with it. The doctor informed that performing the hand transplant surgery is more challenging as compared to kidney or liver transplantation, wherein only blood vessels need to be sutured together to restore circulation.

"In hand transplant, apart from these two, you also have to re-establish the continuity of the bones, suture each tendon and muscle; and various nerves both motor and sensory. All these have to be sutured," said Dr Ramesh. He said the technique is more demanding and needs double efforts.

Post hand transplant surgery, the recipient will have to undergo physiotherapy treatment for six to 12 months. The therapy is required to train nerves, muscles tendons of the hand to refunction.