Chhattisgarh: Woman carries hubby's body out of AIIMS on hand-cart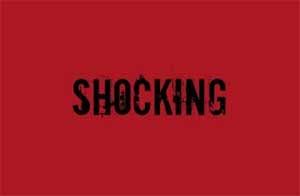 Raipur: A woman took the body of her 40-year-old husband out of the All India Institute of Medical Sciences (AIIMS) here on a hand-cart claiming unavailability of any ambulance.
However, a senior hospital official said the woman, identified as Madhu Sharma, didn't approach the hospital staff to arrange a vehicle. The woman and her family members later landed with the body of her husband, Sanjay Sharma, at the house of Saket Singhania at Samta Colony.
Police said that according to the woman, Singhania has a stone-crusher where her husband worked.
The woman and other relatives claimed that Sanjay had taken ill while working, and demanded compensation from Singhania, police said. Police later persuaded them to take the body home.
According to police, the body had been brought to Singhania's house in an auto-rickshaw.
Meanwhile, as the reports of a body having been taken out on a hand-cart went viral of social media, hospital authorities sought information from the staff.
According to AIIMS medical superintendent Ajay Dani, the hospital arranges free transport of bodies within the Raipur city limits, but the woman didn't ask the staff to arrange a hearse for her husband.