Chemist cannot Honour Allopathic prescriptions of AYUSH practitioners: DMA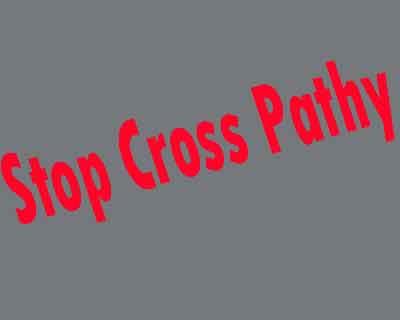 New Delhi: Taking a strong stance against quackery and the practice of crosspathy in the capital, Delhi Medical Association has written to the Delhi Health ministry, asking him to direct all allopathic chemists, not to honour allopathy precriptions by practitioners of Indian System of Medicine. This comes in the light of recent high court judgement which clearly barred ISM practitioners from practicing allopathy in the state. ISM Practitioners include all those who practice alternate/Indian system of medicine including BUMS, BAMS, BIMS, BHMS practitioners.
"We have written to the  Secretary Health, asking him to put a stop to the menace of quackery and crosspathy. Despite the high court judgement, these people still continue to practice allopathy in Delhi. Moreover, chemist also dispense medicine based on their prescriptions, which promotes such activities. We have asked the ministry to intervene and stop the chemist from honoring such prescriptions, which will put an end to such practice at the ground level," said Dr Ashwani Goyal, General Secretary, Delhi Medical Association.
The Association as asked for government intervention in activities to stop the practice of quakery and crosspathy through the following:-


To call a meeting of concerned DHS Officials, CDMOs and officials from police  department & Joint commissioner  immediately to percolate the information and to take action accordingly.


Direct the Drug Controller to send instructions to chemists not to dispense allopathy medicine on the prescription of doctors of other pathies.


To start and sustain media campaign in all electronic, print, social and other publicity instruments consisting of:---




Warning of dire legal consequences  to all the quacks and crosspathy medical practitioners in Delhi.


Warning and cautions to society at large of potential health hazards at hands of quacks and crosspaths i.e. unqualified and inappropriately qualified health care practitioners.


Warnings to all the chemists and druggists of legal actions against indulging in quackery by either selling non OTC drugs without  genuine medical  prescription or honouring illegal prescriptions by quacks.


Warning to all property owners of property seal and prosecution if it is rented out and used for such illegal activity.


4 .   To instruct, urge  and pursue  the central council for Indian medicine (CCIM), 
delhi bhartiya
chikitsa parishad (DBCP)
etc. to strictly direct their members to practice their own pathies and refrain from crosspathy. Further, to ensure penal action for non compliance.


To continuously conduct the raids and lodge FIR's against  all the quacks and ensure that DHS, CCIM, DBCP or DMC be party as complainant through an appropriate authority. The state is also supposed to provide adequate police force to conduct these raids and legal support to sustain the cases in court of law.


To enact strong legislation making quackery and crosspathy a cognizable and non bailable offence with adequate penal provisions.


Read also : 
BIMS, BUMS, BAMS cannot prescribe allopathic medicines: High Court