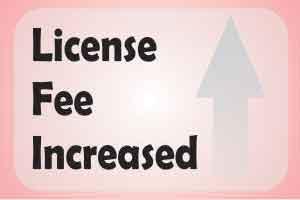 The recent proposal of Drug Controller General of India (DCGI) on hike in license fee of chemists , has been opposed in Punjab and Nagpur.
Apparently, the Punjab chemist association has opposed the move on behalf of objections raised by people and the chemists, both. This move is obvious to hit the small and marginal chemists.
The proposed amendments by the drug ministry will increase the drug license fee from Rs 3000 to Rs 15,000. It has been further implied that license fee of all types has been increased, including hiking of license fee by 10 to 15 times, even for change of premises, or renewal of licences.
Surinder Duggal, general secretary of the Punjab chemists association said the association opposed the move and urged the Under Secretary, Ministry of Health and Family Welfare, to call a meeting of representatives of all associations, including the All-India Organisation of Chemists and Druggists, as reported by Tribune.
As reported by TOI, the decision to hike the licensing fee was made last month in a draft. Final decision regarding the move will be made on February 12 after suggestions from all stakeholders are recieved and considered. Nagpur District Chemists and Druggists Association (NDCDA) have expressed their disapproval of the proposal of increasing the licensing fee from the current Rs 3000 for five years to Rs 30,000.
"We are not opposed to an increase in the fee but a tenfold increase is not good. This would mean only a few big businesses will survive, smaller traders, especially the ones located in rural areas, would not be able to cope," said NDCDA president Mohan Abhyankar.
Another former official of the association is implied to have said that such a move will severely hit the rural medicine shops, and further worsen the supply of medicines in such areas. Many young graduates will also feel discouraged to open their own medicine shops, and thus lead to a situation of increase in unemployment.
0 comment(s) on Chemists association opposes hike in license fee