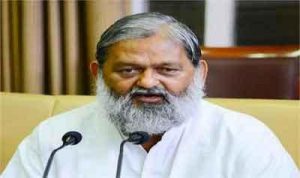 Ambala : Haryana Health Minister Anil Vij said that chemotherapy for the treatment of cancer patients would be started in the new Civil Hospital Ambala Cantt very shortly.
He also said that a radiologist has been appointed to run the new wing.
The Minister said a regional cancer centre at a cost of Rs 40-crore would start functioning after its construction was completed. However, the cancer wing would function in a portion of the new Emergency building for treatment of cancer patients.
0 comment(s) on Chemotherapy for the treatment of cancer patients would be started in new hospital: Vij