Chennai: 3 suicides probed at VS College of Yoga and Naturopathy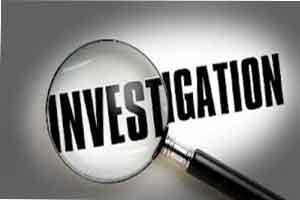 The recent incident of three girl students committing suicide at the VS College of Yoga and Naturopathy brought the institute in the limelight for its alleged administration roadblocks.

First, the institute was clearly denied affiliation by the Tamil Nadu Dr MGR Medical University for the 2015-16 academic year. However, it continued operating as there is a lack of a robust regulatory system for close monitoring of courses offered in alternative medicine.

Also read: Tamil Nadu: 3 girl students found dead, blame college management in suicide note

Further on ground report suggests that the college was also offering homeopathy courses-under the pretext of operating as a homeopathy college -in addition to offering courses in traditional Indian medicine. What makes this proposition of education more unique is the fact that no additional investment in infrastructure has been made to double up as a homeopathy college. Even, the inadequate faculty at the college is a clear violation of norms.

However, the SVS report is just a fraction of a similar model being followed by other professional colleges-which in turn, lure students from the rural areas by offering stable jobs or lucrative placements through the courses offered. De facto, these students also end up paying huge fees. As a result, such institutes have a high dropout rate. In SVS also, of the 140 students who joined the two courses - bachelor of naturopathy and yoga science and bachelor of homeopathy medical science - from 2006 to 2013, more than 100 discontinued their courses over the years. More than 50% of the 120 students who joined after 2013 have also discontinued.

The new was further confirmed by the Vice chancellor of Tamil Nadu Dr MGR Medical University, S Geetalakshmi, when he implied that while the affiliation was denied to run the BNYS course, the college also secured permission to hold the homeopathy course exams by approaching the court. SVS later submitted an action-taken report to MGR University which is now pending before the TN government for its consideration, she said.

As reported by the TOI, it ran a bachelor's course in homoeopathy with recognition from the Central Council of Homoeopathy (CCH) by misleading inspectors. Against a rate of 25,000 per year fixed by the fees committee for those who joined through the state's counselling process and 50,000 per year for other students, the college was charging 2 lakh per year from all students. Despite flouting norms, it evaded action.

"I was doing degree in biotechnology in a private college in Chennai when I got a letter from SVS asking me to attend an interview for a course in Indian medicine in 2010-11. The interview was held at a hotel in Vadapalani. They gave admission on the spot and later collected all my original certificates," said S Karthick, now pursuing fourth year in the college. He said the lone building of the college was under construction when he joined in 2010.

The SVS management was also using its own students to persuade prospective candidates to join the college. "We used to be taken to nearby towns like Puducherry, Villupuram and Cuddalore during Class 12 public examinations to distribute pamphlets to the plus two students," said another student.