Chennai Doctor robbed of 1 Crore worth Jewellery, 2 lakh Cash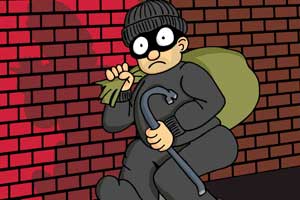 Tamil Nadu: In a recent incident reported in the area, jewellery worth Rs 1 crore along with Rs 2 lakh cash has been stolen from a doctor's house, while he was vacationing with his family.
Dr V Kaushik, 46, resides in Nungambakkam, a locality in Chennai. He works part-time at a private hospital in the city and runs his own clinic near his house. The burglary came to light on the morning of June 18, when the family returned home after a vacation in London.
Expressing his shock and agony to the local newspaper, Daily Thanthi, the doctor informed about the burglary and said, "When I came home, I was shocked. The back door of the house was opened. The gold-diamond jewellery and Rs 2 lakh cash were kept in a room. The robbers entered the house and took the key from the pooja room, opened the drawer and robbed the jewellery and cash. The back door is not broken."
Subsequently, Dr Kaushik filed a complaint with the Nungambakkam police station after which Thiruvallikeni Deputy Commissioner Selvanagara Ratnam and Assistant Commissioner Muthuvelapandhi went to the house.
When asked about the investigations on the case, a police source confirmed to The New Indian Express, "The house was looked after by the housemaid and three other persons. On Wednesday, the family returned around 6 am. The doctor opened his office room situated inside his house only to find Rs 2 lakh and jewels worth several lakhs missing."
"Robbery from outside the house was not possible as outsiders do not know what was kept in the pooja room," the police officials stated to Daily Thanthi.
The police are suspecting the involvement of some employees and the guardians who work at the doctor's house, behind the crime. Probe into the incident is still on.