Chennai: 4 persons arrested under Hospital Protection Act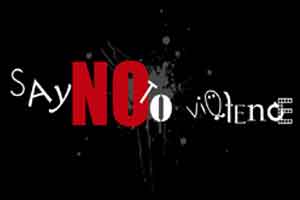 Chennai:  Around 700 Doctors at Madras Medical College, on Saturday went on a Strike , after colleagues of theirs was allegedly verbally assaulted and threatened by 4 men.
The incident goes back to Friday night, where an RTA ( road-traffic accident) patient was brought to the emergency of Madras Medical College and hospital in Chennai. The patient was had minor injury and abrasions and was clinically stable. Owing to the stable nature of the patient, the emergency doctors asked the patient to wait as there were more serious patients in line. Hearing this, the attendants, one of whom was a lawyer and the other an administrator at a political party, began to verbally abuse and threaten the resident doctors. It was only when all the medical doctors of the hospital gathered to support their colleagues, that they backed off.
As per Dr Ramesh , Past RDA President, MMC  the police on the first account refused to book an FIR against the culprits. The 700  doctors working at MMC got together in agitation and decided to stop working on Saturday till the police booked an FIR under the Tamil Nadu Hospital Protection Act and arrested the culprits.
Doctors AT MMC during the strike, had submitted their agenda to the authorities including the following points


Urgent Arrest of the culprits under the Tamil Nadu Hospital Protection Act.


Transfer of the ACP who refused to register an FIR.


Increased Police Protection at Emergencies of the hospitals


Owing to the strike, the police finally arrested the four culprits by Sunday and transferred the said A.C.P. Dr Ramesh pointed out that on Wednesday all the 20 medical colleges dean of Tamil Nadu are going to meet to discuss and enhance the security of the personnel working at the hospitals.
Speaking to Medical Dialogues, Dr Ramesh said," There should be zero tolerance of violence against doctors. This quick action was only possible because of the combined strength of the doctors at MMC and the quick action by the hospital administration. "