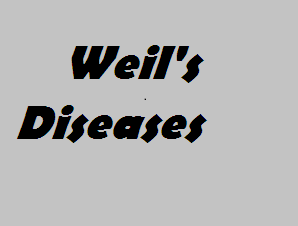 Doctors in Chennai have witnessed a sudden jump in the reported number of cases of Weil's disease, a a severe form of leptospirosis. Under this diseases, severe damage is caused to liver, kidney, and bleeding, with a proven fatality of 10%, even with adequate treatment.
So far, Chennai has reported at least eight deaths in the past three weeks. The situation only got worsened after the recent flood situation in the city. The reported cases of death have been confirmed in the Government General Hospital.
Health officials have further implied that these eight patients died due to multi organ failure. Their samples were tested positive after being investigated at the King Institute of Preventive Medicine and Indian Council of Medical Research's Regional Medical Research Laboratory, Port Blair.
The initial symptoms of the disease include fever, nausea and vomiting — a indication that the bacteria has entered the body. In such cases, doctors prescribe the antibiotic doxycycline or penicillin and advise rest at home.
As reported by TOI, "Blood tests showed they were positive for leptospirosis," King Institute director Dr P Gunasekaran said. "A battery of blood culture tests we did showed that some of the patients had multiple infections, including dengue, chikungunya, typhoid, mumps and scrub typhus."
King Institute officials said they were "unaware" of the condition of the patients, though GH sources said all eight patients had died.
Leptospira spreads primarily through rat urine but wide range of mammals including dogs, pigs and various types of cattle can also play host to the bacteria that has at least 250 pathogenic strains.
0 comment(s) on Chennai: doctors report an increase in Weil's disease