Chennai: Rs 202 Crore blood bank facility to come up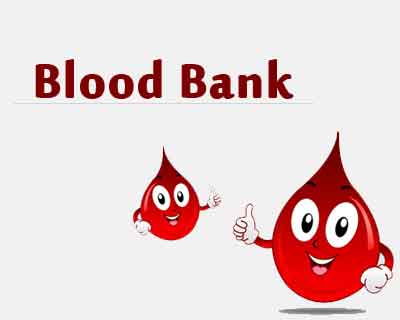 Chennai: A Rs 202 crore blood bank is to come up in the city, giving blood donation a real boost in the state. An announcement to this effect was made by  Chief Minister, J. Jayalalitha in Chennai.The facility  is to start on a three acre plot, near Government Peripheral Hospital in Anna Nagar. It 
will besides building on blood supply, will also be a Centre on Transfusion Medicine. Thereby, gaining the status of being a centre for excellence.
The union government had earlier decided to set up similar centres  in the four metropolises of the country. However, the number soon changed to two units, in Chennai and Delhi. An official seal was put on this change through a signed memorandum of agreement between the state health department and the centre, revealed senior health officials of the state.
The officials also made clear that this blood bank facility besides acting as the central point for processing of blood components and their supply, would also coordinate with other health centres.
"Besides catering to people with genetic conditions, injuries, cancer and blood-related disorders, the centre will also manage supply in time of disaster," said a senior health official. The institute will serve as a resource centre for training professionals in transfusion medicine and will also house a bone marrow registry,they added.
Tamil Nadu currently has 288 blood banks, including voluntary endeavours , and 434 blood storage units. According to officials, the state generates around 8.5 lakh units of blood.
Though they insist the amount is enough for the city's need, private banks contradict  saying they usually face a shortage in the summer. The shortfall being a result of educational institutions being closed in the summer. Students are the largest segment of blood donors.
"During summers we see a 50% drop in blood donation," said Dr. Deepti Sachan, consultant-in-charge of the blood bank at Global Hospitals. Construction of the metro blood bank was long pending, she added.
"We are happy it's finally going to be here. Awareness about the importance of transfusion medicine is still low. A facility like this will reverse this through research and investigation," she added