Chhattisgarh lays more emphasis on Healthcare in the Next Fiscal year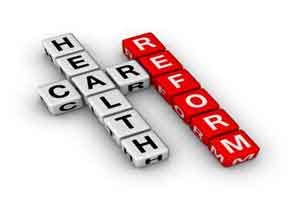 Chhattisgarh: Chhattisgarh Chief minister Raman Singh Presented the Amount of Rs 70,059 crore budget for the next fiscal year focusing on the Boost for Heathcare Sector and other Infrastructure projects.

Speaking about healthcare, he explained Public healthcare system in Chhattisgarh will be strengthened by expanding the bed capacity by 44 per cent by setting up of 2,400 additional hospital beds.

"The Dau Kalyan Singh Hospital campus at Raipur will be developed as a super-speciality hospital with ultra-modern facilities, including the first PET-scan facility in the state. For this purpose, Rs 21 crore have been allocated," he added.

A 100-bed hospital-cum-trauma centre for Bastar region will be developed at Jagdalpur district headquarter via PPP mode and a 100-bed super-speciality hospital would also be established there with the help of National Minderal Development Corporation (NMDC), he added.

"Chhattisgarh is currently running the most inclusive health insurance scheme in the country, providing universal health insurance with cover of Rs 30,000 per year to 16 lakh families. Insurance cover under Mukhyamantri Swasthya Bima Yojana has also been enhanced to Rs 50,000," he said.

With a view to combat malnutrition, the state also announced Mukhya Mantri Amrit Yojana, under which children in anganwadi schools will be given flavoured milk once a week. Besides, soya milk will be distributed in all government schools up to Class 8 in Bastar, Kabeerdham and Balod districts.