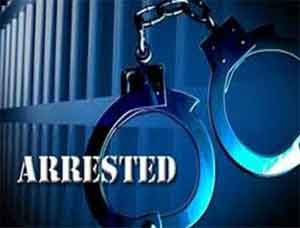 Raipur: A senior official of the Chhattisgarh Medical Services Corporation (CMSC) was today arrested by the Anti-Corruption Bureau (ACB) for allegedly demanding and accepting a bribe of Rs 1.15 lakh here.
Virendra Jain, a general manager with the CMSC, was caught red-handed during a trap laid by the ACB at a shopping mall in Pachpedi Naka area here, Additional Director General (ACB/Economic Offences Wing) Mukesh Gupta told PTI.
He said that the complainant, Akash Mishra, is a medical equipment and medicine supplier and his payment was pending since last year.
"When Mishra contacted Jain for the bills, since the latter's department deals with such payments, Jain asked for a bribe of Rs 1.15 lakh. He asked Mishra to get the money and meet him at a mall," he said.
The official said that a trap was laid at the mall and Jain was caught.
A case had been registered under the Prevention of Corruption Act, the ADG said.
0 comment(s) on Chhattisgarh medical services corporation official arrested by ACB