Chhattisgarh: State govt to hand over 9 CHCs to private sector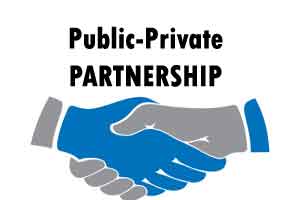 Raipur:
The state government has decided to hand over 9 government community health centre (CHCs), including four in the state capital, to private sector. The CHCs will be run under Public Private Partnership (PPP) model.
The move comes in light of the continuous shortage of staff, including doctors, at these small centres located across the state, forcing the government to consider the option
The state chief secretary Ajay Singh chaired a meeting in which the proposal of handing over CHCs to the private parties got approved.
The opposition is however, condemning the move ever since the news broke, accusing the BJP government of shying away from its responsibility to provide better health care to citizens.
The opposition leaders claimed that the organizations taking up these projects would have to arrange for the doctors, staff and other facilities which would increase the cost of their services, putting the unnecessary financial burden on the patients seeking affordable or free treatment.
Former chief minister Ajit Jogi told
TOI
, "On one hand, the government is selling retail liquor and on the other hand, it is privatizing its hospitals. It's a decision which would adversely hit the poor people."
Moreover, the State Congress general secretary Shailesh Nitin Trivedi and Congress medical cell chairman Dr Rakesh Gupta have alleged that the BJP government is shamelessly pushing privatization after having failed to provide better medical facilities to the people.
Speaking to TOI,  Dr Gupta stated, "CHC at Naya Raipur, the sprawling modern new state capital city, and the one in health minister's assembly constituency in Durg district are being handed over to private parties which clearly indicated that the government is not in a position to run its hospitals which are closer to state's seats of power."
Further the opposition party said that it wondered how chief minister Raman Singh, who himself is a doctor, took such a decision to handover CHCs to private parties.
The CHCs which are being handed over to be run under PPP model are located at Naya Raipur, Gudiayari, Mana and Mathpurenaall in the state capital, Kurud in Dhamtari district, the assembly constituency of state health minister Ajay Chandrakar, Manendragarh in Koriya district, Supela and Khursipar in the steel city of Bhilai in Durg district and Bhatapara in Balodabazar district.