Child rape victim examined at PGIMER, report sent to SC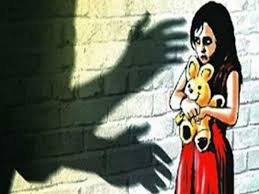 Chandigarh: Acting on the directions of the Supreme Court, a medical board comprising senior doctors of the PGIMER here examined a 10-year-old rape survivor, who is said to be nearly seven months pregnant, medical sources.
The Supreme Court had sought the response of the Centre on a plea seeking its nod for the rape survivor to terminate her 26-week-old pregnancy and ordered the child's examination by a medical board consented to by one of her parents.
Doctors at the Post-Graduate Institute of Medical Education and Research (PGIMER) here examined the girl for nearly three hours and conducted various tests.
Accompanied by her mother, the girl was brought to PGIMER.
After various tests were conducted, a report was prepared and it was handed over to the member-secretary of the Chandigarh Legal Services Authority in a sealed cover, as directed by the apex court, PGIMER sources said.
The apex court had fixed the matter for hearing on July 28.
The eight-member panel of doctors of PGIMER who examined the girl comprised senior doctors drawn from various departments including pulmonary medicine, gynaecology, paediatrics, radiodiagnosis, cardiology, psychiatry and internal medicine.
A PIL was filed after a Chandigarh district court on July 18 refused to let the girl undergo an abortion after it was confirmed that she was 26 weeks pregnant.
Medical termination of pregnancy up to 20 weeks is allowed under the Medical Termination of Pregnancy (MTP) Act, 1971, and courts can make an exception if the foetus is genetically abnormal.
The petition, filed by advocate Alakh Alok Srivastava, had sought appropriate guidelines be framed by the top court to set up a permanent medical board in each district of the country for expedient termination of pregnancies in exceptional cases involving child rape survivors.
The petition had also sought a direction to the Centre to amend Section 3 of the MTP Act, so as to permit termination of pregnancy of more than 20 weeks, particularly involving child rape survivors after obtaining requisite opinion from a permanently constituted medical board.
The girl was raped allegedly by her maternal uncle, a hotel worker, repeatedly over the past few months. He has been arrested.
The girl s family has been residing in a servants' quarters here. Her father is a watchman and the mother works as a domestic help.