China marks its contribution in effort for AIDS prevention-receives approval from WHO for locally produced circumcision device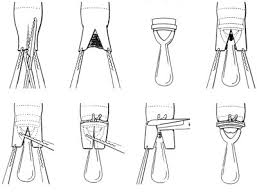 World Health Organisation (WHO), has recently approved (prequalified) the circumcision device produced by the Chinese authorities to curb the spread of AIDS. The ShangRing, as it is named after its inventor Shang Jianzhong from Anhui province, is a non-surgical device with minimum bleeding as you wear the two concentric rings that clamp together to remove the foreskin of the penis.

This single use, disposable circumcision is stated to contribute to the major health concern of AIDS in a big way, especially in countries such as Africa where the product is currently under trail. The current trial in countries such as Kenya, Uganda and South Africa is believed to have resulted in a reduction of the risk of infection in men by 60%.

China has been in the forefront to highlight its economic strength contribution on the global health stage. The country is stated to have contributed more than $100 million in an effort to fight the Ebola virus, which mounted in West Africa last year. Considering this noble innovation by a nation that is loathed with the copy cat tag on its reputation, this is a welcome step to come forward for the global health aid.