Chlorine gas leak at SCB medical college campus, 40 ill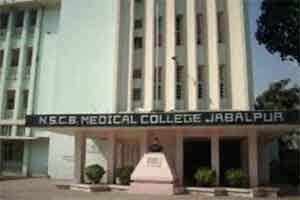 Cuttack:  At least 40 people were taken ill when they came in contact with chlorine gas which leaked from the pump house located on the campus of SCB Medical College and Hospital here, officials said.
Those who came in contact with the gas, including patients and attendants inside the hospital complained of nausea, chest pain and vomiting. Many of them are hospitalised and undergoing treatment. Conditions of three are stated to be serious and they have been shifted to ICU, hospital sources said.
Cuttack District Collector Sushant Mohapatra, who rushed to the hospital after the mishap, said all those who have taken ill due to gas leak were admitted to hospital but 25 of them were later discharged.
"An enquiry will be conducted to ascertain the cause of the gas leak," Mohapatra said adding that chlorine gas was stored for the purpose of water purification.
Fire brigade personnel, who rushed to stop the gas leak, said at least three gas-filled cylinders were kept inside the pump house and the compressed gas leaked from one of the damaged cylinders. The damaged cylinder was immediately removed to a deserted place at the nearby river islet.