Did Medanta Medicity get subsidy on land- Asks CIC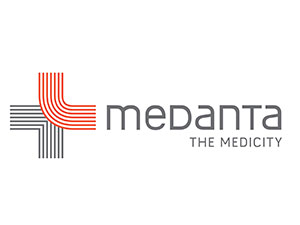 The Central Information Commission has directed the Centre and Haryana government to inform it if private hospital Medanta Medicity was given any subsidy or concession in allotment of land.

The case relates to the death of former Chief Justice of India J S Verma who was undergoing treatment at the hospital in Gurgaon.

Activist Subhash Agrawal has filed a plea wanting to know if former CJI M N Ventakachaliah, along with 34 eminent citizens, had sought an inquiry into his death allegedly due to medical lapses.

"Earlier, the wife of the former CJI had also written a similar letter to the Prime Minister. Such letters from eminent citizens from all walks of life on death of a devoted and honest jurist who spent post-retirement life in a rented house is indeed a matter of serious concern," Information Commissioner Sridhar Acharyulu said in his recent order.

Agrawal has asked about the cost of treatment of Verma and as to who had made the payment. He has also put a query if any subsidy or concession was received by the hospital from the central or state government.

The state Health Department has conveyed that no bills were received by it from the hospital.

The Haryana government had provided circle rate of sector 30, 31, 32, 39 and 40 but the circle rate of sector 38 where hospital is located in Gurgaon was not provided.

Acharyulu said it can be understood that Director General, Health Services, Haryana is cognisant of the fact that Medanta Medcity Hospital is a private hospital and whether any concession was granted to that hospital.

Such information has to be furnished and the reply 'no control of the private hospital' is incomplete and misleading information and it is contrary to the provisions of the Act for bringing about transparency in the working of the government. Theshould act reasonably and diligently, he said.

Acharyulu directed the central government and Health Department of Haryana government "to explain whether any concession/subsidy/or any other facility was given to this private hospital".

"The Commission...Directs HUDA to inform (it about) the circle rate of sector 38, at the time of allotment of the land to Medanta Medicity in that circle," he said.