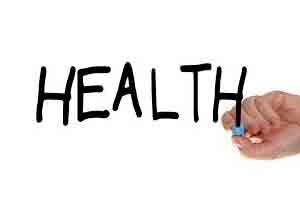 Kolkata: The CII urged healthcare providers to empathize with the patient party and manifest ethical practices while rendering health care services.
"Quality of care is not just about sophisticated technology. It is more about the best healthcare services provided to patients right at the time they need it and at affordable prices," Sanjay Prasad, Chairman, CII-Eastern Region, Healthcare Sub-committee, said.
Compassion is the need of the hour in the Healthcare industry, Prasad said while speaking at the 12th Healthcare East, organised by the CII.
"The overall Indian healthcare market is worth around US$ 100 billion and is expected to grow to US$ 280 billion by 2020 at CAGR 22.9 percent," Barua informed the audience.
While Dr Dharminder Nagar, Managing Director and CEO, Paras Group of Hospitals, said elitism in healthcare has to go, Viren Shetty, Senior Vice President, Narayana Healthcare, suggested that the Governments Make in India initiative be seen as an opportunity to reduce healthcare costs.
A session on Enhancing Trust Through Better Care was also organised.
On the occasion, CII unveiled a report of its Working Group on ethics in healthcare, prepared by CII National Committee on Integrity and Transparency in Governance.
The Committee has identified transparency and ethics in Healthcare as an area of focus, as it affects a significantly large proportion of our population, many of whom do not have the resources for treatment.
A Working Group consisting of 16 members including eminent doctors, healthcare administrators, health economists, analysts and a healthcare insurance company representative, was set up to make healthcare facilities available to all sections of society in a fair and equitable manner at affordable and competitive prices.
0 comment(s) on CII urges healthcare providers to show empathy to patients