................................ Advertisement ................................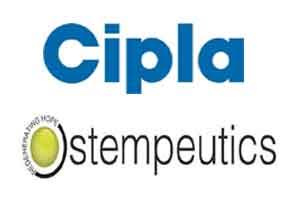 Cipla Ltd announced that it has launched a novel '5 in 1' anti-ageing skin care product Cutisera ™ developed by Stempeutics. Cutisera ™ has been developed using bio-active factors derived from human adult stem cells to enhance the rejuvenation of ageing skin. The active ingredients have been tested for in vitro and in vivo efficacy. The product has been dermatologically tested with human volunteers with features of ageing skin over a period of 3 months, wherein the product was applied twice a day. This human study has demonstrated Cutisera ™'s effectiveness as a powerful and yet soothing anti-ageing skin care product suitable for all skin types of Indian origin. The formulated product does not contain any stem cells.
Commenting on the Cutisera ™ launch, Mr. Chandru Chawla, Head of Cipla New Ventures, said, "We are excited to launch Cutisera ™ – the next generation bio-engineered skin care product. As we age and get exposed to environmental stressors, the production of human growth factors within skin is depleted, giving rise to features of ageing skin. By re-introducing these factors through daily application of Cutisera™, damaged skin cells are repaired resulting in rejuvenation of the skin."
"We are pleased to market Cutisera ™ through our JV partner Cipla," said Mr. BN Manohar, CEO of Stempeutics. "Already physician and consumer interest in Cutisera ™ has been high. Cutisera™ has been developed using a unique and proprietary patent-pending technology that produces stable key ingredients containing growth factors and cytokines in specified amounts – batch after batch. This results in a consistent high quality product bench marked globally."
Dr. Jaideep Gogtay, Chief Medical Officer of Cipla, said, "Improved technology and increased awareness is making people more concerned about their skin, this is driving them to look for skincare products that will not only slowdown the aging process but will also maintain their youthful look for a longer period. It is important to first understand what causes aging and then dealing with the underlying causes. Cutisera ™ exactly does the same. It assists the body's natural biological repair processes to treat damaged skin and prevent further damage."
As per the CIPLA press release, the cream shall have the following features:-
................................ Advertisement ................................
First of its Kind Indian Skincare Product With Human Bio-active Factors That Will Revolutionize Anti-ageing Treatment
Has 5 Distinct Benefits i.e. (1) Reduction in Fine Lines and Wrinkles (2) Reduction/Lightening of Dark Spots (3) Evenness of Skin Tone (4) Improvement in Skin Firmness (5) Improvement in Skin Hydration
Comes in an International Airless Pack That Ensures the Product Effectiveness During the Period of Usage. The Product is Stable for Eighteen Months Under Cool & dry Conditions
................................ Advertisement ................................
0 comment(s) on Cipla Launches 5 in 1 Anti-ageing Skin Care Product Cutisera Developed by Stempeutics