Clinical Practice: Kerala Medical Council issues 15 point instructions to its Allopathy Practitioners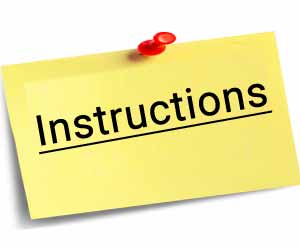 Thiruvananthapuram: Reiterating the Medical Council of India (MCI) norms when it comes to clinical practice by medical professionals, the Travancore-Cochin Medical Council  (TCMC) has laid down the 15-point instructions to the doctors practising in the state.
The state medical council has issued the guidelines which include the mandated ways that should be followed in signing prescriptions, letterheads, investigation reports and all the documents related to medical facilities where the doctors work including their qualifications.
In view of the doctors' infamous handwriting, the Kerala medical council has also reiterated to the doctors, telling them to keep their prescriptions legible, preferably in Capital Letters.
Mentioned below is the 15-points list of instructions issued by the Travancore Cochin Medical Council (TCMC) to medical practitioners of modern medicine in India:


All Medical Doctors who practice in the State of Kerala should have registration with Travancore - Cochin Medical Council (TCMC).


Every Practitioner shall display the Registration Number accorded to him by the State Medical Council in his Clinic and all his Prescriptions, Certificates, Money Receipts given to his patients.


Practitioners shall display as suffix to their names only recognized Medical Degrees or such Certificates/Diplomas and Memberships/Honours which confer professional knowledge or recognizes any exemplary qualifications/achievements.


A Practitioner shall write his name and designation in full along with registration particulars in his prescription letterhead.


While issuing investigation reports such as scanning, pathology, Microbiology, Biochemistry etc the doctor should write his name, registration number and MCI recognized qualifications in the respective fields.


Doctors who registered in one system of Medicine should not prescribe Medicines of another system.


Every Practitioner should, as far as possible, prescribe drugs with generic names and he/she shall ensure that there is a rational prescription and use of drugs.


All prescription should be legible, preferably in Capital Letters.


A Practitioner who acquired Additional qualifications (PG Degree/Diploma) should be registered in TCMC. It is also noted that registration will be given only to those Post Graduate qualification which is recognized by MCI.


The Medical Degree awarded by Russian Federation i.e., "MD Physician" and all other foreign Medical Graduate Degree is equivalent to MBBS in India and hence the registered foreign Medical Graduates should write their qualification in letter pad and name board as "EQUIVALENT TO MBBS IN INDIA'', in larger and bolder letters legibly than 'MD Physician'.


Any foreign Post Graduate degree other than from five English speaking countries such as the U.S, U.K, Canada, Australia and New Zealand are not recognized by MCI.


Submission of Application for Provisional/Permanent Registration does not confer any right to practice in the State.


The Medical Practitioners who practice in Private Clinics/ Hospitals should display their registration certificates in front of the respective clinics.


Copies of the relevant degree/registration certificates should be kept in the safe custody of Medical Superintendent.


Medical Superintendent, Principal or the Medical Officer in charge of all the Hospitals should ensure that the above direction is strictly followed by the Practitioners in their Hospital.