CM Raje inaugurates specialised dialyses unit at SRG hospital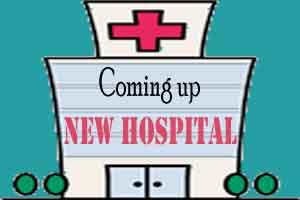 Rajasthan: Chief Minister Vasundhara Raje inaugurated a multi speciality dialyses unit with a 12-bed capacity at SRG hospital in her legislative constituency of Jhalawar.

"The new dialyses unit in Jhalawar would provide services to thousands of people of the area and they would not need to go out to Kota or somewhere far for dialyses," Raje said.

"There are currently ten lakh liver patients in the country with an average yearly addition of 1.50 lakh new patients, she said claiming that dialyses facility is accessible only to 15 percent of those patients.

Around 10 percent of the total kidney patients are forced to go out of their area for dialyses, the Chief Minister said, adding that every district of Rajasthan would be furnished with a dialyses unit in near future.

Referring to state governments Bhamsha Health Insurance Scheme, Raje claimed that over 43,000 families have benefited under the scheme so far and 850 additional government and private hospitals coordinated under the same.

Under Arogaya Rajasthan, a health survey was carried among 1.5 crore rural families of the state and these families would be connected to Bhamasha health insurance scheme through e-health card.

The 12-bed dialyses unit in the hospital was set up under PPP (public-private-partnership) mode and MoU (Memorandum of Understanding) for the same was signed by Jhalawar Medical college with Biomade Academy LLP supported by Nipro from Japan in November last year.

Vasundhara Raje announced that facility of dialysis will be available across the state.

She said that since the number of kidney patients have been increasing due to rising number of diabetic patients therefore the government will now make available the facility in all the districts.