CMO of Agra' s S.N Medical College suspended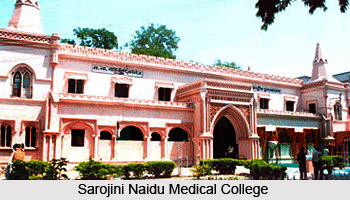 Over the recent row of three infants deaths reported at Agra's S.N. Medical College, the Chief Medical Officer, the college's paediatrics department head, are few suspended by UP Chief Minister
The dark Monday, which spelled doom for the three infants who lost their lives due to a power cut at Agra's S.N Medical College, has also become a nightmare for the state healthcare administration. The UP Chief Minister has taken a strict action to dispel all chances of such wrongdoing in future, by suspending the chief medical officer (CMO) of the city along with the college's paediatrics department head.
Chief Minister Akhilesh Yadav took serious note of Monday's deaths of three infants and ordered immediate suspension of Chief Medical Official (CMO) Himanshu Yadav and head of the medical college's paediatrics department Rajeshwar Dayal, a state government spokesman reported to IANS.
After a report, sought by the chief minister on the issue, established the doctors' callousness, the chief minister ordered stringent action against them.
Three infants, one of whom was on the ventilator at the S.N Medical College 's paediatric department,
allegedly died as electricity went off
for a long duration on Monday.
Attendants of other children in the same paediatric department told reporters that they were forced to take the kids out of the wards. They spent the night out in the open as the long power outage had left the wards hot and humid, unfit for patients.
He also ordered immediate removal of A.K. Agarwal, incumbent principal of the S.N Medical College and appointed S.K.Garg as the new principal, the official added.