Columbia Asia Hospitals launches a comprehensive diabetes care program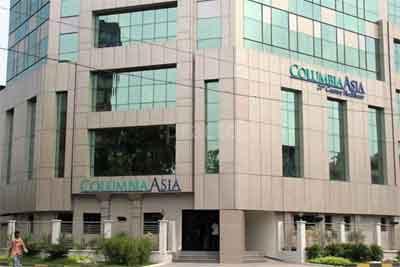 Bangalore : India is the global diabetes capital with the highest number of people being affected by this disease here, as per statistics from the International Diabetes Federation, India Chapter.
The World Health Organization (WHO) has projected that diabetes will be the seventh leading cause of death in 2030.
Demanding job hours, erratic lifestyles and increasing prevalence of obesity and physical inactivity are some of the major factors leading to diabetes.
An estimated one million Indians die each year due to diabetes.
Every adult over the age of 40 is at risk, however, awareness about the disease is still low in the country.
Keeping this in mind, Columbia Asia Hospitals announced the launch of 'Columbia Diabetes Care Program Checkmate for Diabetes'. This is the first time a multi-specialty hospital in India is providing a comprehensive, in house diabetes management program. It will aid patients with prevention and treatment options for diabetes. Also, other diabetes related issues like diabetic retinopathy, renal failure, etc. will be assessed and treated or retarded through this program.
On the occasion, the hospital also announced the plan to launch a mobile application that will be available free of cost. A 'smart' glucometer can be used for blood sugar level screening, by the patient and all the records would automatically get uploaded and will be accessible through the app. This will not only keep a record of blood sugar monitoring over a period of time, but also intimate the endocrinologist/ diabetic educator, in case of any abnormal report.
As part of the Diabetes Care program, the hospital also launched a 'Diabetes Care Helpline', which will be supported through a full-fledged Call Center and will help patients and caregivers manage diabetes better. Now one can dial in 1800-208-2222 to raise any queries pertaining to diabetes and get a solution or advice from a diabetes educator. Moreover, if the patient is already using the 'smart' glucometer, his blood sugar details automatically gets updated in the app, and in case of any abnormal reports, he will receive a call from this call center to guide on the way forward.
The hospital also plans to launch initiatives where diabetes tests will be conducted at clinics using mobile units.
"We are also providing diabetic patients with a team of dedicated care providers and equipping them with technology. This program will help doctors to understand the pattern of blood sugar for each patient observed over a period of time, and design appropriate treatment protocol, we have evolved this program with help and support from Diabetacare, BD and Bosch" said Dr. Nandakumar Jairam, Chairman and Group Medical Director, Columbia Asia Hospitals.
The hospital will provide dedicated caregivers to help patients with gestational diabetes. These diabetes educators will guide, and train them as advised by the Endocrinologists whenever required, to manage diabetes during pregnancy. Again 'smart' glucometers will be given to mothers to enable diabetes educator from the call centre, to touch base, as and when required.
For Type 1 diabetes, which principally affects children and young adults, the hospital is organizing educational sessions for parents and counselling sessions for affected children with specialists to allay their fears and help them lead a normal life.
Talking about the comprehensive Diabetes Care program, Dr. Sunil Rao, Vice President, Operations (South), Columbia Asia Hospitals, said, "Columbia Diabetes Care will be a one stop solution for diabetic patients. Right from endocrinologists, to diabetic educators and counsellors, nutritionists and specialists in neurology, vascular surgery, ophthalmology, we will provide complete support to our patients. Moreover, being a multi-specialty hospital we will be extending support to patients for any diabetes related co-morbid complications."