Columbia Asia to wrap up Indian Hospital Operations for Rs 1776 crore, TPG-backed Manipal shows interest: Report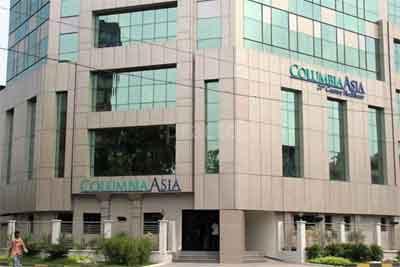 New Delhi: Columbia Asia, one of the reputed international chain of hospitals is likely to exit from healthcare business in India as the chain is planning to sell it Indian hospital operations for about Rs 1776 crore (USD 250-300 million). As per a recent media report in ET, Columbia is in preliminary talks with strategic and financial investors, including Manipal Health Enterprises, Bain Capital and Temasek Holdings for the same. The transaction will probably be wrapped up by late 2019 or early 2020.
Confirmation to this effect has been given by Nate McLemore, Managing Director, Columbia Asia to ET in a written response,  that stated that the hospital chain is in the first phase of the process with a lot of active interest from both strategic and financial investors.
The Columbia Asia hospital system, headquartered in Kuala Lumpur, was created two decades ago with an innovative business model focused on modern, efficient and affordable multispecialty hospitals located close to where patients live and work.
Columbia owns a dozen facilities across India with a total bed strength of 1200 while 200 beds are under construction. States like Karnataka, West Bengal, Delhi, Punjab, Uttar Pradesh possess Columbia Asia hospitals that cater to all healthcare specialities including cardiology, general surgery, neurology, oncology, gynaecology & women care, orthopaedics, ophthalmology, paediatrics, pulmonology, urology and many more.
In 2017, Columbia Asia expanded its footprint in India by commissioning its twelfth facility in here at Sarjapur Road, Bangalore.
Also Read: Columbia Asia expands in India with its 5th super speciality hospital in the city
However, as per a recent media report the hospital chain recently mandated Morgan Stanley to run a formal process to find a buyer for its healthcare business in India as a part of its strategic decision. In fact, as per sources informing ET, a formal process in this regard has already begun and an initial response is anticipated after October 27.
Manipal Hospital, that is in talks for multiple buyouts in the hospital industry has reportedly has shown a keen interest in buying Columbia's business. One of Manipal's investors, TPG, is part of the consortium that bought Columbia's South-East Asian operations.
Also Read: Columbia Asia Hospitals launches Columbia Clinic
Elaborating on the decision, McLemore told ET, "The intent is to provide liquidity for some of our investors and identify a partner to continue the tremendous growth of Columbia Asia India.''