Complications in Cataract Procedure : NCDRC dismisses complaint against Centre for Sight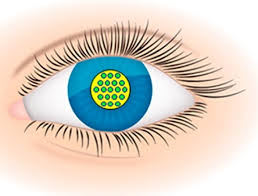 Holding that Consumer Protection Act (CPA) should not be a "halter round the neck" of doctors to make them fearful and apprehensive of taking professional decisions, the National Consumer Disputes Redressal Commission, recently dismissed an appeal against Centre for Sight and ophthalmologist Dr Mahipal Sachdev 

The case goes back to 2006,  when a patient, 78 years with a history of diabetes, was diagnosed left eye cataract and was advised to undergo surgery. Dr. Mahipal Singh Sachdev performed the surgery on 11.8.2006 at his hospital Centre for Sight. Among other allegations, the patient stated that the doctor informed the patient that the surgery was successful. However, the patient did not get any relief and As there was no improvement of vision in left eye, the complainant approached Safdarjung Hospital and Army Hospital. She came to know that cataract operation had completely gone wrong and advised that the lens implanted (IOL) in left eye by Dr Sachdev had to be explanted (to be removed), because it was wrongly placed and creating complications with high IO.


The hospital and the doctor in their defence narrated a different story.  The patient had advanced cataract of both eyes; and had hard dense brown cataract in the left eye; with poor pupillary dilation. Due to nuclear sclerosis in her eyes, firstly right eye was operated on 16.6.2006. The patient was completely recovered and her vision in right eye was improved from 6/45 to 6/9. Similarly, OP 2 performed cataract surgery for her left eye on 11.8.2006 and despite due care and caution during surgical procedure, the Posterior Capsular Rupture (PCR) occurred. Therefore, the treatment necessary at that point of time was anterior vitrectomy with Anterior Chamber Intraocular Lens Implantation ( ACIOL). It was performed by OP-2 with the consent of the patient and her attendants. After operation, the vision of left eye was better and it was recorded as counting finger 1⁄2 meter.
The matter was referred to Guru Nanak Eye Centre, New Delhi for expert opinion. The expert medical board clearly observed that there was no negligence on the part of the doctor. The patient had left eye brown cataract, thus PCR is a known complication during cataract surgery and raised Intra Ocular Pressure (IOP) could be due to vitreous hemorrhage. The report also observed that, the patient was managed as per standard protocol. Due to PCR , the decision was taken to perform Anterior Chamber IOL.
"posterior capsule rupture with or without vitreous loss is a known per operative complication of cataract surgery. Anterior vitrectomy with or without Anterior chamber IOL is one of the recommended procedures to manage such events, which was undertaken by the surgeon in this case. In the post-operative period, the patient did not regain useful vision, because of vitreous hemorrhage. The Intra Ocular Pressure was high and did not respond to medical management.

The causes of vitreous hemorrhage following cataract surgery are multifactorial. In patients with diabetic retinopathy there is a high incidence of vitreous hemorrhage. It could also have occurred due to bleeding from the wound site or uveal tissue during the surgery. Raised intra-ocular pressure, post operatively could be due to vitreous hemorrhage or vitreous in the anterior chamber. Such glaucomas are often non-responsive to medical treatment and may require vitreous surgery (pars plana vitrectomy).
The patient was advised pars plana vitrectomy under guarded visual prognosis at Centre for Sight. However he went to Army Hospital for further treatment."
After going through all the evidence, finding no merit in the claims of the patient the court dismissed the appeal against the State commission's decision, quoting the supreme court decision stating
Consumer Protection Act (CPA) should not be a "halter round the neck" of doctors to make them fearful and apprehensive of taking professional decisions at crucial moments to explore possibility of reviving patients hanging between life and death." Also said that "Doctors in complicated cases have to take chance even if the rate of survival is low. A doctor faced with an emergency ordinarily tries his best to redeem the patient out of his suffering. He does not gain anything by acting with negligence or by omitting to do an act," It further observed as, "It is a matter of common knowledge that after some unfortunate event, there is a marked tendency to look for a human factor to blame for an untoward event, a tendency which is closely linked with the desire to punish"
You can read the full judgement below