Concrete piece on roof of govt hospital falls, none injured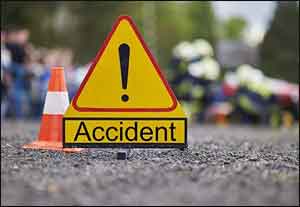 Nagapattinam: A small concrete piece on the roof of the maternity and child care wing of the Government General Hospital at Mayiladuthurai in the district peeled off, but none were injured, police said.
Police said the concrete piece of the inner roof of a waiting hall adjoining the wing suddenly fell off. Since it was early morning, none were there, they said.
Officials said that the building was constructed in 2008 and was quite stable.
Mayiladuthurai MLA Radhakrishnan visited the hospital and inspected the site.
This comes in the aftermath of the incident at nearby Porayar last week, where eight state transport corporation workers were crushed to death in a building collapse.